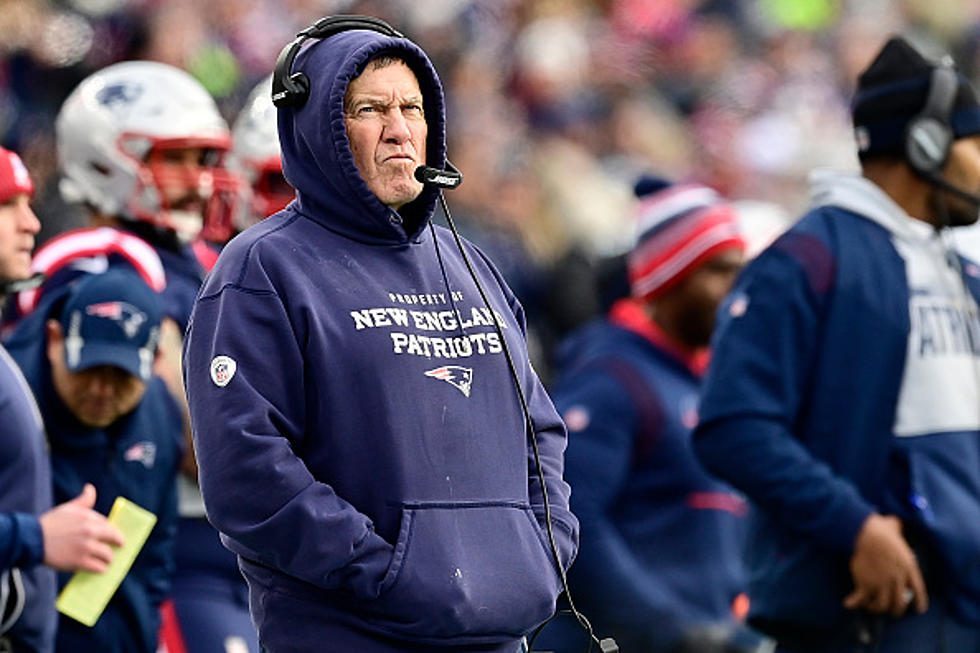 Buffalo Bills First Team Ever To Accomplish Something Against Belichick
Getty Images
It was about as good a gift as a Bills fan possible could have wished for, during the week of Christmas -- a 33-21 win in Foxborough against the New England Patriots.
The man of the day was Bills quarterback Josh Allen. He threw for over 300 yards and three touchdowns in the win, and there was never any doubt that Allen was the best player on the field for either team on Sunday.
With both wide receivers Cole Beasley and Cole Beasley out of the lineup with COVID-19, fellow wide receiver Isaiah McKenzie stepped up in a big way with 11 catches for 125 yards and one touchdown. The catches and yardage are both career highs.
The Bills offense was lights out against the Patriots on the road for the second year in a row. In fact, the Bills offense was so good, they didn't punt once during the game. That's right, they didn't punt one single time.
The Bills are the first team to not attempt a punt against a Bill Belichick-led New England Patriots team, ever (21 seasons, including the postseason).
In fact, the Bills are the first team to ever not attempt a punt against ANY Bill Belichick-led NFL defense.
Belichick is a defensive-minded coach and he prides himself on stout defenses, no matter the year or unit he has. The Patriots have statistically one of the best defenses in the NFL this season, so the fact the Bills played that well speaks extremely highly of them and Allen, who had  immense pressure for the division and the playoffs hanging over their heads.
The Bills next play the Atlanta Falcons at Highmark Stadium next Sunday. With a win and a Patriots loss, the Bills would clinch the AFC East crown.
LOOK: 15 Discontinued McDonald's Menu Items
TACKLE THESE: Check Out the Best Uniforms In Each NFL Team's History
KEEP READING: Here are 50 of the most famous sports goofs