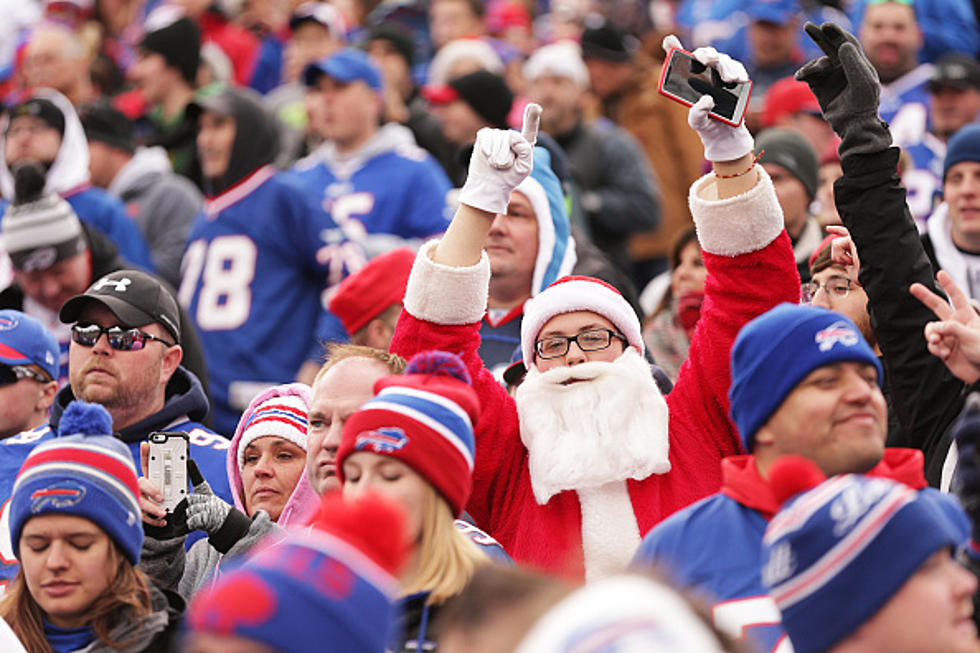 Bills Could Play on Christmas Eve Night or Christmas Day
Getty Images
Thursday will be the big day for the Buffalo Bills and the entire NFL.
That is when the entire schedule will be released, although a few games will be released before Thursday night, which includes the international games on Wednesday.
The Bills will be a part of the international series, playing one of their home games in London. The date will likely be in October (potentially October 8th) but the opponent is not yet known yet.
We always get schedule leaks before the schedule comes out on Thursday night. Sometimes, we know over half the schedule based on reports, before 8 pm when the schedule is officially released by the NFL.
In case you didn't know, Christmas Eve falls on a Sunday and Christmas Day on a Monday. The league debuted Christmas Day games two years ago and with Christmas Eve on a Sunday, we will get games on that day as well.
The Bills are a big draw and will likely get multiple prime time games. Perhaps the league says because the Bills have played on Thanksgiving three of the past four seasons, they will spare having the Bills play on Christmas Eve night or Christmas Day.
But it's very tempting to place that Bills team, who will be in the top three or four Super Bowl favorites, with Josh Allen, on primetime on Christmas Day.
It would be even more noteworthy if that game is at Highmark Stadium. Imagine that -- the Bills playing on Christmas Day in Orchard Park. That would feel weird...
15 Things You Should Never Do at a Bills Home Game
Things that are a no-no to do at a Buffalo Bills home game.
22 Famous Buffalo Sports Phrases Every Die-Hard Bills and Sabres Fan Knows
Being a sports fan in Buffalo is sometimes like knowing a different language. Here are 22 of our favorite Buffalo sports phrases you already know if you're a huge fan! And if you're new here, here's how to catch up.
16 Buffalo Bills With Some Of The Best And Worst Nicknames