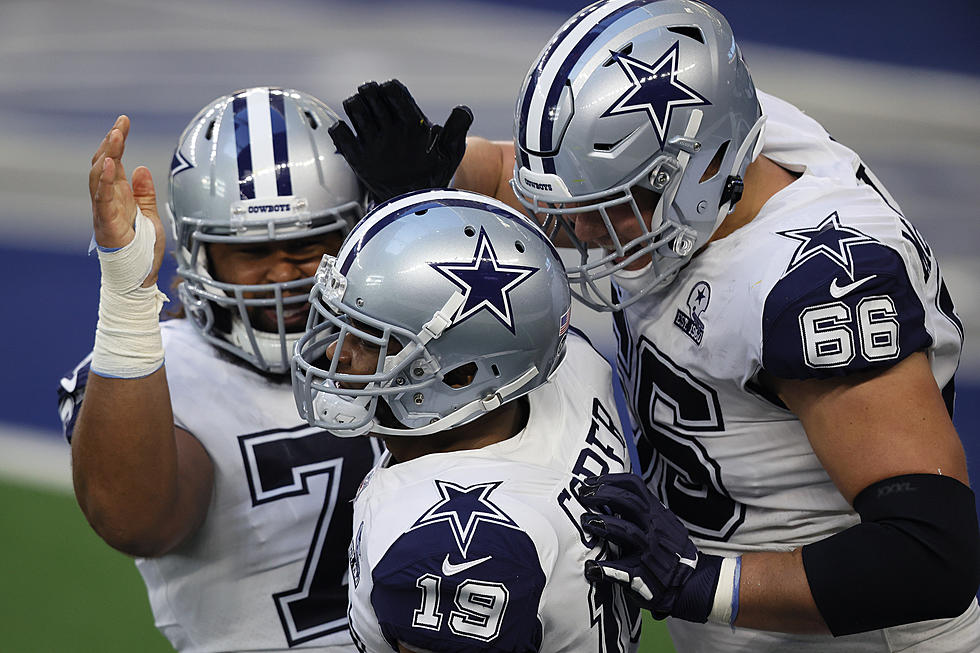 The Bills Sign Offensive Lineman From The Dallas Cowboys
Getty Images
One of the main focuses of The Buffalo Bills this off-season was to shore up our line.  They've taken a step to do that today with the signing of a guard from Dallas.
Bills signing Connor McGovern
For years now, the Buffalo Bills have been trying to do two things.  They've wanted to protect Josh Allen and get the running game going.  Hopefully they're on the way to doing that with the signing of offensive guard/center Connor McGovern from the Dallas Cowboys.
The agreement is a 3 year $23 million deal that will officially be signed when free agency opens on Wednesday.
There are two Connor McGovern's In The NFL
Bills fans may remember this Connor McGovern from an interaction that he had with Bills Defensive End Shaq Lawson.
However, this is NOT the McGovern that the Bills are signing.  They're signing the Connor McGovern that played for the Dallas Cowboys.
McGovern can also play fullback
The Bills have a fullback, but something that McGovern was known for in Dallas is lining up in the backfield to clear some space in the running game like a full back would.
What are people saying about the signing?
The reaction is mostly mixed but not a lot of people are saying it was a steal.  It sounds as though his production over the last couple years was questionable at best.  The Dallas News says that he has already struggled with injuries throughout his career and only started to get real reps toward the end of the 2022-2023 season.
McGovern was a 3rd round draft pick in 2019.  He was picked 90th overall and had huge expectations on him.  He has started 29 games total for the Cowboys and 15 of those were last year.
6 Buffalo Bills Greats That Didn't Look Right In A Different Uniform
Unfortunately, sometimes your favorite player leaves your team and when you see them it just looks weird. Here are five former Buffalo Bill greats that just look weird wearing a different team's jersey.
Former Buffalo Bills That Are Now Playing In The XFL
Quiz: Did This Guy play for the Bills?