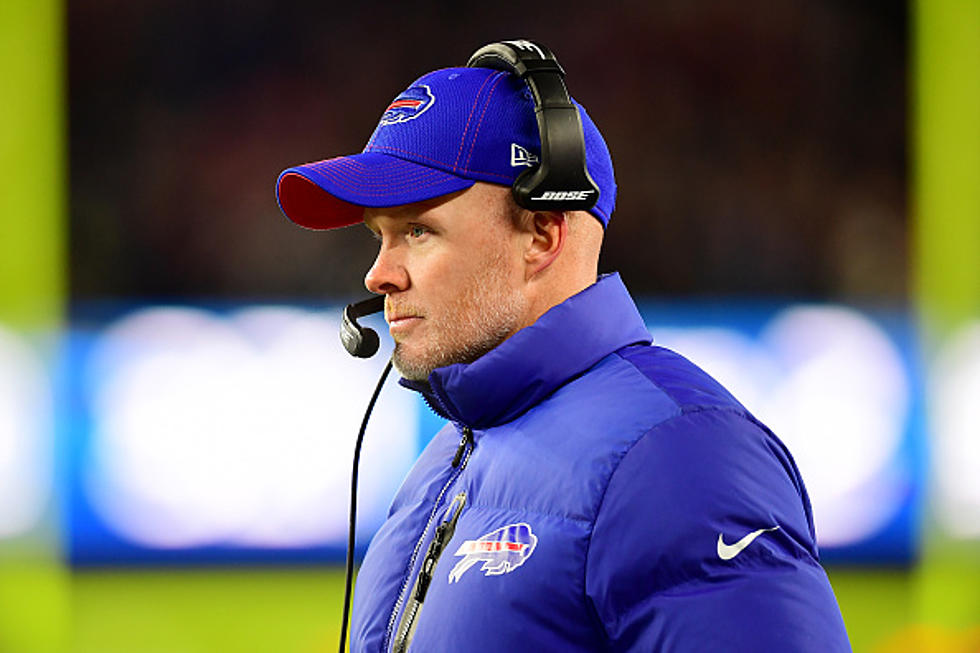 Buffalo Bills Fans Are Not Happy Where a National Website Put Sean McDermott
Getty Images
Training camp for the Buffalo Bills begins in less than a month and that means we can finally start looking forward to actual games taking place, which will occupy most of our sports chatter when we get into August and September.
June and July, however, are usually devoted to sports websites and credited reporters having fun discussions about teams, players, and even head coaches. Rankings are also popular, but Bills fans are not very pleased about where head coach Sean McDermott landed on a list this week.
Pro Football Talk is one of the most well-known websites for NFL followers and has over 1.6 million followers on Twitter.
Sports radio host Andrew Filliponi in Pittsburgh listed CBS Sports' top 10 NFL head coaches, and McDermott came in at number five. Pretty respectful showing and I can't really argue with it/
However, Pro Football Talk decided to list their top 10, and can you believe it...McDermot is nowhere to be found in the top 10.
McDermott didn't even make the "on the fringe" portion of the list! But wait, they responded soon after and admitted McDermott would "also" be in that "on the fridge" list.
Bills Mafia and 26 Shirts founder Del Reid responded with a simple tweet that I think echoed what many Bills fans were feeling.
Yes, people who weren't happy are Bills fans, but seriously? What justification is there to NOT have McDermott in the top 10?
Two straight playoff appearances; three of the first four years in Buffalo he's taken the Bills to the postseason and led the Bills to a 13-3 record last year with a division title.
This all comes after the Bills missed the playoffs for 17 straight years.
Honestly, how is he not in the top 10?
CHECK IT OUT: 100 sports records and the stories behind them