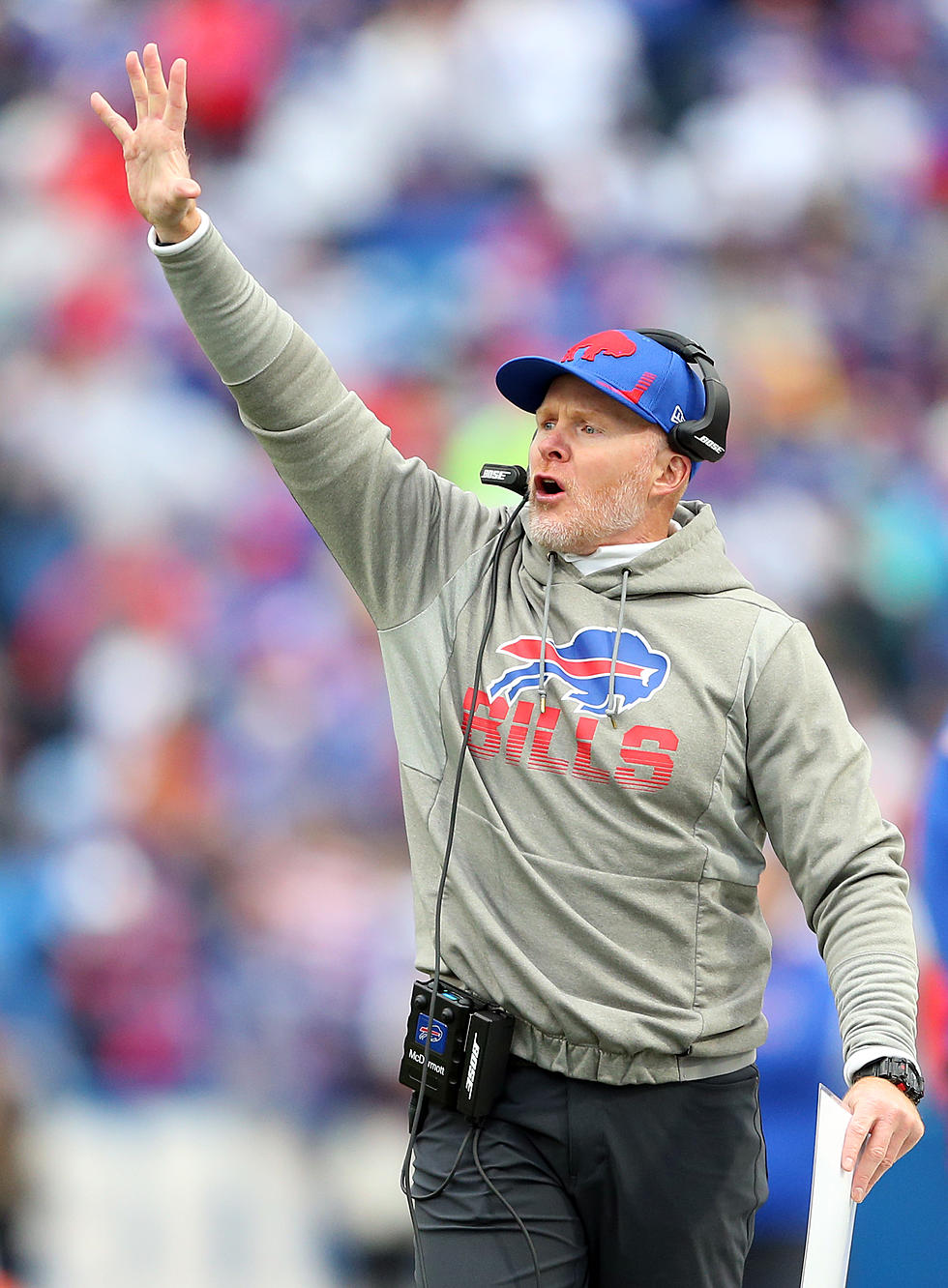 Bills Head Coach Only Wants One Thing For The New Stadium In Buffalo
Getty Images
It looks like this is the week we will find out the final agreement for the Buffalo Bills' new stadium here in Western New York.
Drive Home With Dave Fields Every Afternoon from 3-7pm on 106.5 WYRK
This week NFL owners, General Managers, and head coaches are all down in Florida for the annual NFL meetings and as McDermott was leaving a meeting, he was surrounded by Buffalo media members when one of them asked if the coach had a preference if he wanted an open stadium or a domed one.
McDermott said he only wanted one thing...He wanted the stadium to be loud!
Both New York State Governor Kathy Hochul and Erie County Executive Mark Poloncarz both confirmed that a stadium deal will be done and taxpayers in New York State will pay around $850 million dollars to help aid the construction of the new stadium.
The NFL Owners are giving Terry and Kim Pegula, the owners of the Bills a $200 million dollars loan which the Pegulas will also match with their own fiancing bringing another $400 million dollars to the project.
Overall the cost of the stadium should be around $1.4 Billion dollars and the stadium should be up and running by 2026.
So will the new stadium be open-air or dome? It really doesn't matter to the current head coach of the Bills because if 70,000+ members of Bills Mafia are in the stands it will be one thing.....LOUD!
Best Free Agents Signed By The Buffalo Bills
The Buffalo Bills are gearing up for a run at the Super Bowl next season and some big-time free agents are already reaching out to the Bills looking to join the team. Check out some of the best free agents the Bills have signed in the past.
See Who Experts Think The Bills Will Draft In April
As we get ready to head into the NFL off-season, NFL experts across the country are giving their thoughts on who the Buffalo Bills will select in the NFL draft this April.
Here Are The Buffalo Bills' Toughest Heartbreaking Losses
Here in Buffalo, we know what a heart-breaking loss means.