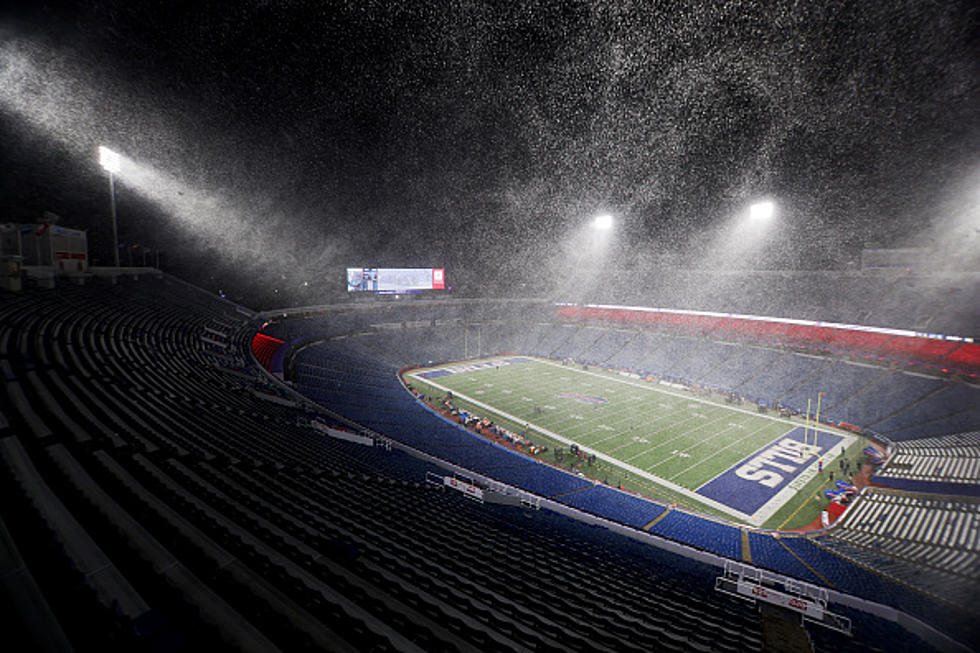 Bills Will Play Night Game at Highmark Stadium For Wild Card Round
Getty Images
The Buffalo Bills came into Sunday with good odds to win the AFC East. They needed to either win against the New York Jets, or, have the New England Patriots lose against the Miami Dolphins to secure the division and a home playoff game.
Both of those things happened.
The Bills beat the New York Jets by a score of 27-10 to win the AFC East. The Patriots were defeated by the Miami Dolphins, 33-24, and now New England will have to go on the road for the Wild Card Round of the AFC postseason in January.
The Bills don't know who they're playing as I type this, but we know where and when.
The Bills will host either the New England Patriots or Los Angeles Chargers this Saturday night at Highmark Stadium. Kickoff will be at 8:15 pm on CBS.
The Bills opponent depends on the outcome of the Sunday Night Football game. If the Las Vegas Raiders win, the Bills play the Patriots, If the Chargers win, the Bills host the Chargers.
The Bills have never played New England in the postseason, which is pretty remarkable, but that could change this Saturday at Highmark Stadium.
The best part of that timeslot is many fans won't have to be up early the next day and can have a rocking Saturday night at Highmark Stadium for what will be the Bills first full-capacity home playoff game in Orchard Park in over 25 years.
Are you ready, Bills Mafia?
The Bills Clinch The AFC East At Home For The 1st Time Since 1995
The Buffalo Bills are the AFC East champs for the 2nd straight year. Check out some photos from the division-clinching win over the NY Jets.
10 Photos Bill Belichick Haters Will Love To See
If you love to hate on Bill Belichick, you will love these photos
TACKLE THESE: Check Out the Best Uniforms In Each NFL Team's History
CHECK IT OUT: 100 sports records and the stories behind them