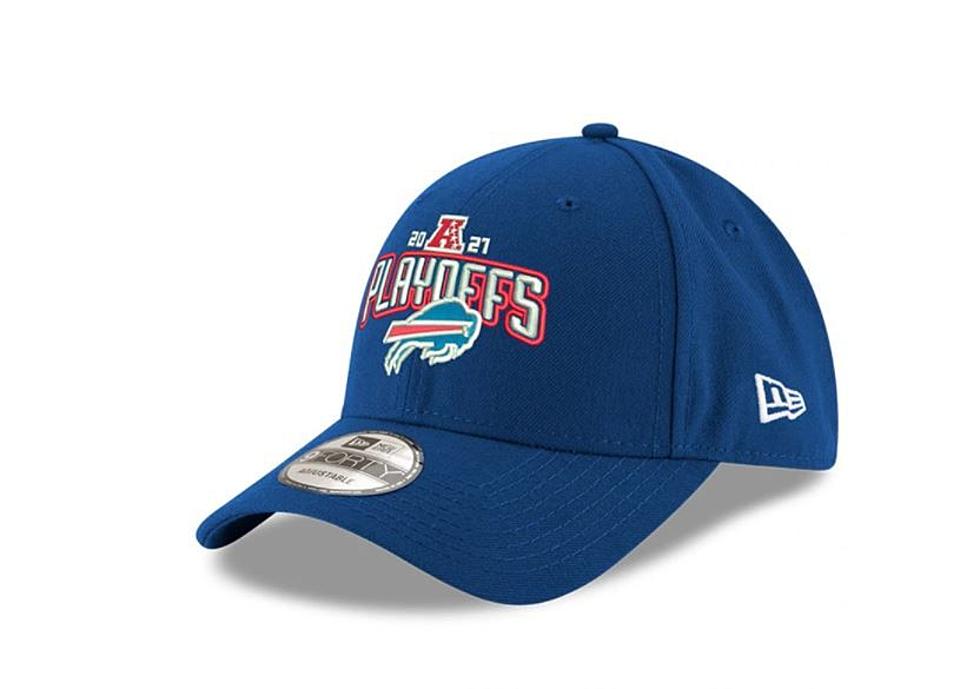 Buffalo Bills Playoff Gear On Sale Now
Photo Credit: https://shop.buffalobills.com/
The Bills clinched a playoff spot today at home with a win over the Atlanta Falcons and now you can show your love for the Bills with new playoff gear.
The Bills sent out an email touting the new playoff gear is now for pre-sale online thru the Bills shop and the fanatics.com website.
Currently, the Bills have hats, t-shirt, and sweatshirts with the playoffs on them for sale right now.
T-shirts will run you around $35 dollars while the sweatshirt will cost you around $75 dollars each. Baseball hats will cost you $35 dollars and winter hats will run you around $35 dollars as well.
The t-shirt and hats can be ordered right from the Bills Shop website HERE.
T-shirts and sweatshirts can be bought off the fanatics website HERE.
Of course, some people will be waiting until after next Sunday's home game against the New York Jets. If the Bills win that game they would clinch the AFC East for the 2nd straight year and you know there will be AFC Division Champs swag as well for sale.
The Bills clinched a playoff berth for the third straight year and for the fourth time in five years under head coach Sean McDermott.
So far this season the Bills are 10-6 and are one of the favorites to win the AFC and advance to the Super Bowl in February. At the beginning of the season, the Bills along with the KC Chiefs were the favorites to play each other in the AFC Championship game. Both teams hit a rough patch during the season but are both headed to the playoffs this year.
Bills playoff Gear For Sale
The Bills are in the playoffs and now you can buy playoff gear.
Buffalo's Defense Steps Up As Bills Now Playoff Bound [PHOTOS]
The Bills' defense stepped up big time as the Bills beat Atlanta and clinched a playoff spot.
Bills Reclaim Lead In AFC East
The Bills are back on top of the AFC East after beating the Patriots on Sunday.