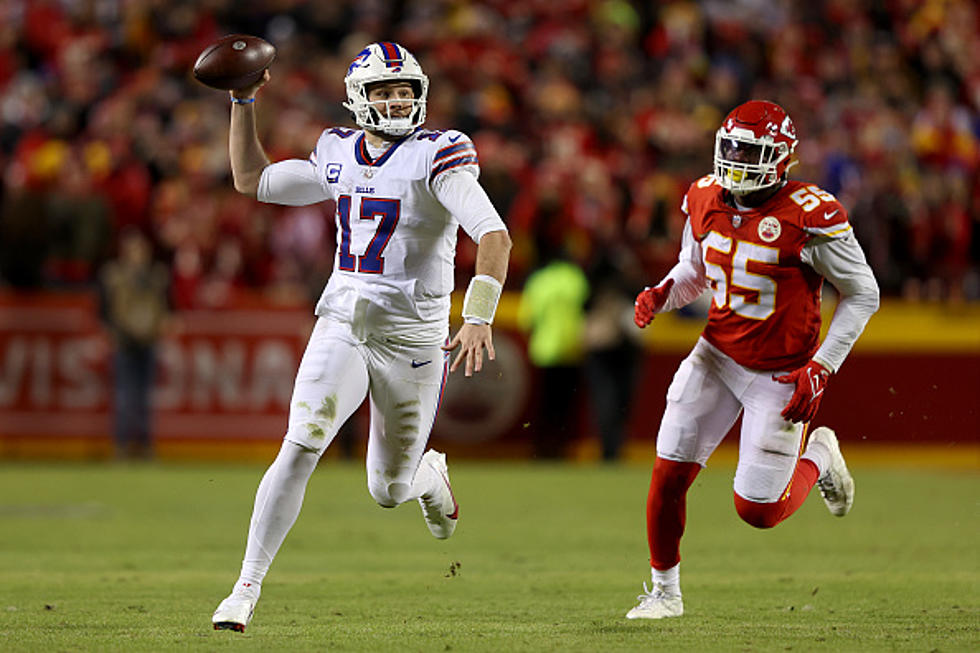 This Could Prevent The Buffalo Bills Being On National TV
Getty Images
The Buffalo Bills are going to be one of the hottest teams in the NFL next season and that means that they will be plenty of prime-time games.
Drive Home With Dave Fields Every Afternoon from 3-7pm on 106.5 WYRK
One of the biggest honors a team can have is to be selected to play in the opening game of the season. Usually, the NFL pairs the winner of the Super Bowl from the previous season against a team that has a huge fan base and is expected to make a run at the Super Bowl.
All signs point to the Buffalo Bills opening up the season on the road against the LA Rams in the first game of the 2022 season unless one thing happens during the off-season.
According to John Ourand from Sports Business Journal, the only reason the Bills won't open the season on National TV is if Aaron Rodgers moves from Green Bay to Denver.
Next season the NFC West is set to play both the AFC East and AFC West so if Aaron Rogers moves on from Green Bay to Denver it would give the NFL a major storyline to open up the season.
Of course, we would love to see the Bills open the season on National TV, but opening the season at 1 pm on Sunday at home would be awesome too.
It is great that the Bills are a favorite to win the Super Bowl but as a member of Bills Mafia who has to get up early for work, those late-night Prime-Time games were getting a bit old. Monday Nights, Sunday Nights, and Thursday nights all sound great until you have to wake up early next year.
So as the mural says, let's keep Buffalo a secret, and more 1 pm Sunday games would be awesome.
The Buffalo Bills Shouldn't Sign These 5 Free Agents
As the Buffalo Bills get ready to head into next season and try to win the AFC East for the third time in a row and the Super Bowl for the first time, there are some players we don't want to see at One Bills Drive.
See Who Experts Think The Bills Will Draft In April
As we get ready to head into the NFL off-season, NFL experts across the country are giving their thoughts on who the Buffalo Bills will select in the NFL draft this April.
Cheektowaga Middle School Writes Letters For Buffalo Bills
A group of 6th graders at Cheektowaga Middle School wrote some letters for our Buffalo Bills, and it's going to make your heart melt.