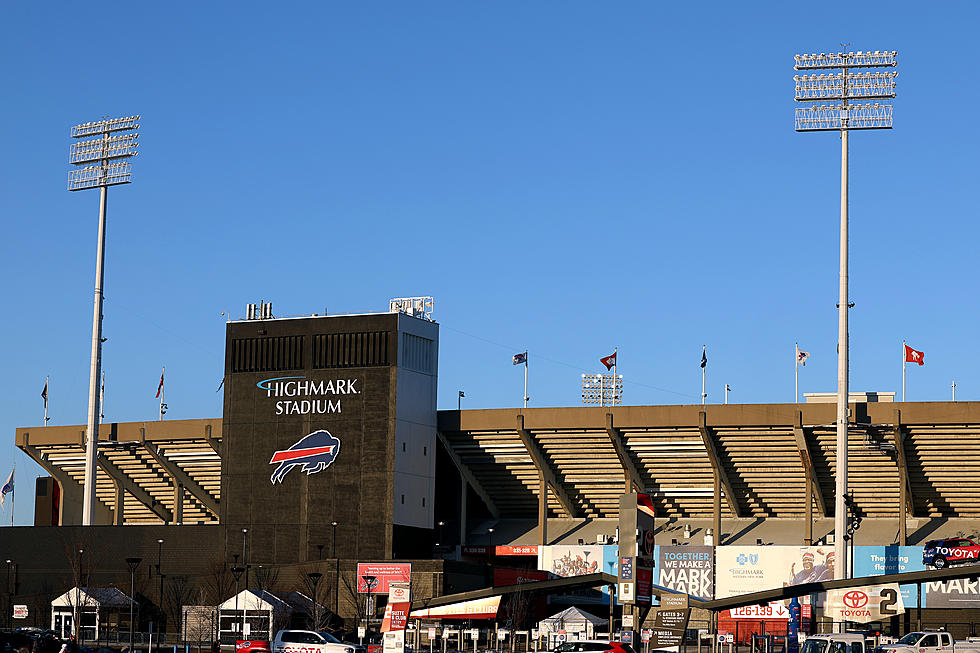 New Proposed Law Could Have Massive Impact On Bills Stadium
Getty Images
As the debate continues on a new proposed Buffalo Bills stadium and who is going to end up paying for it, a new proposed bill by congress could have a massive impact on the proposed stadium.
Drive Home With Dave Fields Every Afternoon from 3-7pm on 106.5 WYRK
Early this week, three U.S. Representatives introduced a bill that would immediately eliminate a tax subsidy used by professional teams when constructing stadiums.
According to Pro Football Talk, this bill would eliminate the tax-exempt status of municipal bonds, which are used to finance professional stadiums.
Congressman Dan Beyer (D-Va) said that owners don't need public money to build new stadiums.
"Super-rich sports team owners like Dan Snyder do not need federal support to build their stadiums, and taxpayers should not be forced to fund them," Beyer said in a statement. "Billionaire owners who need cash can borrow from the market like any other business."
The Bill is called "No Tax Subsidies for Stadiums Act." and was inspired by the investigation into sexual harassment allegations at the Washington Commanders football team.
Since 2000 there have been 43 stadiums built across the county and based on a report from the National Tax Journal the US government lost around $4.3 billion dollars in revenue because of tax-exempt municipal bonds.
If the bill does get passed, it could have a major impact on the proposed Bills stadium.  Currently, Terry and Kim Pegula, owners of the Buffalo Bills are looking for public tax money to finance the majority of the costs of building a new stadium.
Current estimates for building a new stadium are over $1 billion dollars. The Pegulas are hoping to have a stadium deal done with New York State by the end of March with stadium construction done by 2027.
The Buffalo Bills Shouldn't Sign These 5 Free Agents
As the Buffalo Bills get ready to head into next season and try to win the AFC East for the third time in a row and the Super Bowl for the first time, there are some players we don't want to see at One Bills Drive.
See Who Experts Think The Bills Will Draft In April
As we get ready to head into the NFL off-season, NFL experts across the country are giving their thoughts on who the Buffalo Bills will select in the NFL draft this April.
Here Are The Buffalo Bills' Toughest Heartbreaking Losses
Here in Buffalo, we know what a heart-breaking loss means.