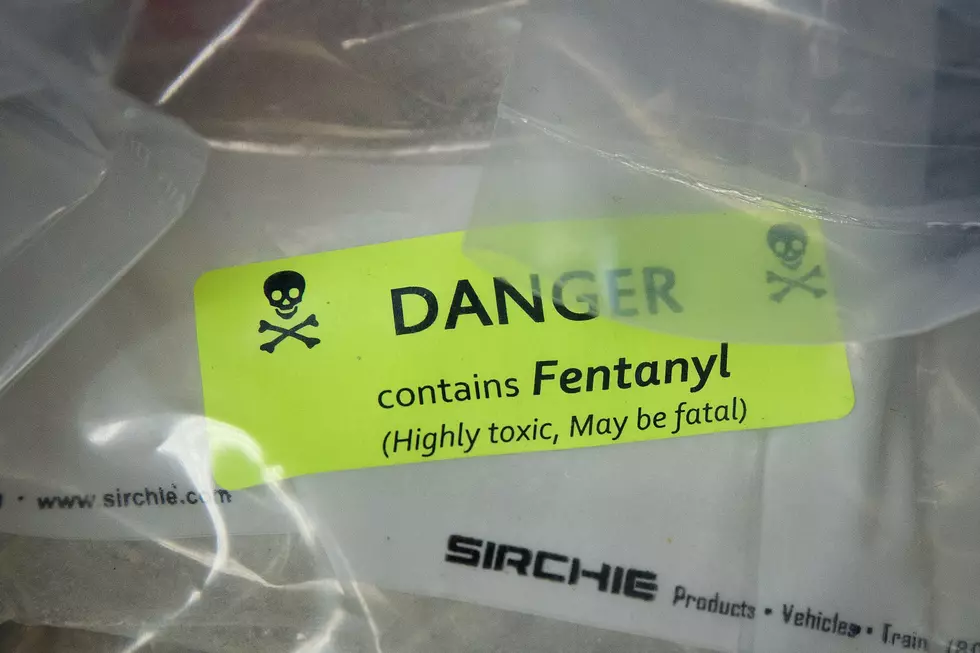 A Buffalo Drug Dealer Is Going To Prison for Selling Heroin Laced With Fentanyl
(Photo by Drew Angerer/Getty Images)
Erie County District Attorney John J. Flynn announced that a Buffalo man is going to serve prison time for selling Fentanyl-laced heroin. The 26-year-old was sentenced on Tuesday, April 19, 2022, by State Supreme Court Justice Paul B. Wojtaszek to 6 years in prison followed by a year-and-half of post-release supervision. Khaled Khan was sentenced as a second felony offender. Khan was the subject of an investigation by the Buffalo Office of the United State Drug Enforcement Administration and the Erie County District Attorney's Office. He admitted to selling fentanyl-laced heroin to an informant. Many fatal overdoses from Spring to Fall of 2018 are believed to be attributed to heroin containing a deadly mixture of fentanyl and tramadol that Khan supplied to dealers and users in Buffalo.
He was sentenced for selling the deadly fentanyl to the informant on March 21, 2019, and April 22, 2019. The defendant pleaded guilty to two counts of Criminal Sale of a Controlled Substance. Fentanyl has caused many deadly drug overdoses in America. According to the United States Drug Enforcement Agency,
Fentanyl is a synthetic opioid that is 80-100 times stronger than morphine. Pharmaceutical fentanyl was developed for pain management treatment of cancer patients, applied in a patch on the skin. Because of its powerful opioid properties, Fentanyl is also diverted for abuse. Fentanyl is added to heroin to increase its potency, or be disguised as highly potent heroin. Many users believe that they are purchasing heroin and actually don't know that they are purchasing fentanyl – which often results in overdose deaths. Clandestinely-produced fentanyl is primarily manufactured in Mexico.
Can A Person Legally Take Ownership Of Your Home In New York?
The 10 Most Dangerous and Violent Cities in New York State [List]
This Is Absolutely The Worst County To Live In New York State