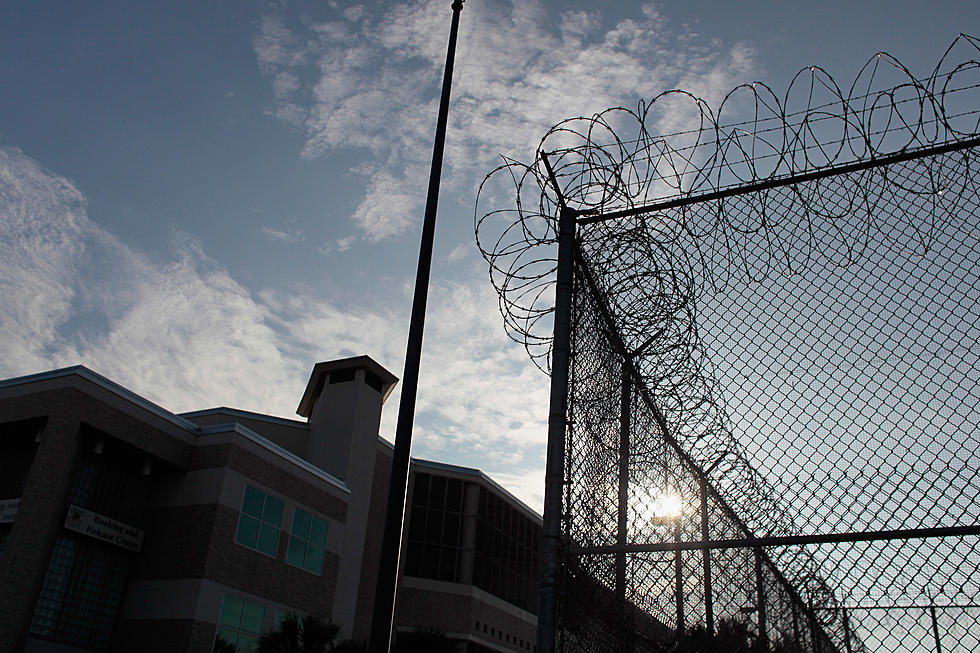 A Buffalo Man Found Guilty Of Murder After Setting Girlfriend On Fire
Getty Images
Erie County District Attorney John J. Flynn announced on March 29, 2022, that a man was found guilty of murdering his girlfriend by setting her on fire. The 33-year-old man, Frank J. Bredt, Jr. of Buffalo, was found guilty of two counts of Murder in the Second Degree. The trial lasted six days and the jury deliberated for 4 and a half hours.
On January 11, 2018, Bredt poured an accelerant onto his girlfriend, 28-year-old Elisabeth Bell, intending to kill her. The deadly incident took place in the couple's home on Manhattan Avenue in Buffalo. Bredt also set himself and their home on fire. Five other people, including the victim's daughter, were able to escape the fire. The Buffalo Fire Department found Bell's body on the second floor of the home.
Even though he was injured in the fire, Bredt tried to flee the scene. Police found him not long after he ran from the house. He was taken to Erie County Medical Center with severe burns. He was hospitalized for more than a year in the hospital's Burn Treatment Center.
He is facing a maximum of 25 years to life in prison. His sentencing will take place on May 2, 2022, at 9:30 am.
According to Psychology Today, four women are killed by a domestic partner each day in the United States.  That's up from three per day, so the deadly violence is rising.
A woman's life is safer with someone she doesn't know than with a man she knows. According to the National Resource Center on Domestic Violence (NRCDV), intimate partner homicides make up approximately 10% of all US murders and of those, women comprise approximately 70% of those killed.
Domestic Violence Resources in the WNY area:
Family Justice Center Hotline
716-558-7233
211 WNY
888-696-9211
Domestic Violence Help Hotline - Haven House
716-884–6000 or 716-862-HELP
Erie County Department of Social Services - Domestic Violence Unit
716-858-6118
National Domestic Violence hotline
800-799-SAFE
There is no concrete indication that the women below, who were murdered in Western New York, were killed by a domestic partner. However, statistics tell us that it is very likely that many of them may have been.
WNY Police Need Your Help Solving the Murders of These 11 Women [Photos]
Please contact Crime Stoppers WNY by calling 716-867-6161 or you can submit an anonymous tip online or through the Crime Stoppers Mobile App "Buffalo Tips."
Najae Lanier
Reward of up to $7,500
Najae Lanier was murdered on Page Street and Lawn Avenue in Buffalo on August 16, 2021.
Cheryl Mayes
Reward of up to $7,500
Cheryl Mayes was murdered on Bedell Road in Grand Island on March 11, 2017.
Lorinia Robinson
Reward of up to $7,500
Lorinia Robinson was killed on Lisbon Avenue in Buffalo on October 20, 2021.
Lakendra Tillmon
Reward of up to $7,500
Lakendra Tillmon was killed in front of 55 Butler Avenue in Buffalo on August 2, 2018.
Holly Seiler
Reward of up to $7,500
Holly Seiler was killed in her home at 605 East High Street in Lockport on October 20, 2016.
Geneva "Mimi" Smith
Reward of up to $7,500
Geneva "Mimi" Smith was killed on Pamona Place in Buffalo on June 20, 2018.
Joshlyn "Booka" Bishop
Reward of up to $7,500
Joshlyn "Booka" Bishop was killed near 75 Stevenson Street in Buffalo on December 27, 2018.
Selina Childs
Reward of up to $7,500
Selina Childs was murdered on Wood Avenue in Buffalo on October 20, 2020.
Rayshionna Johnson
Reward of up to $7,500
Rayshionna Johnson was killed on Glenwood Avenue and Jefferson Avenue in Buffalo on September 19, 2020.
Jasmine Harrison
Reward of up to $7,500
Jasmine Harrison was murdered on Eller Street in Buffalo on March 23, 2019.
Dayana Jackson
Reward of up to $7,500
Dayana Jackson was killed on Koons Avenue in Buffalo on June 28, 2020.
Crime Stoppers
7 Places in Erie County With Most Domestic Violence Incidents
These Are The 7 Legal Grounds For Divorce In New York State