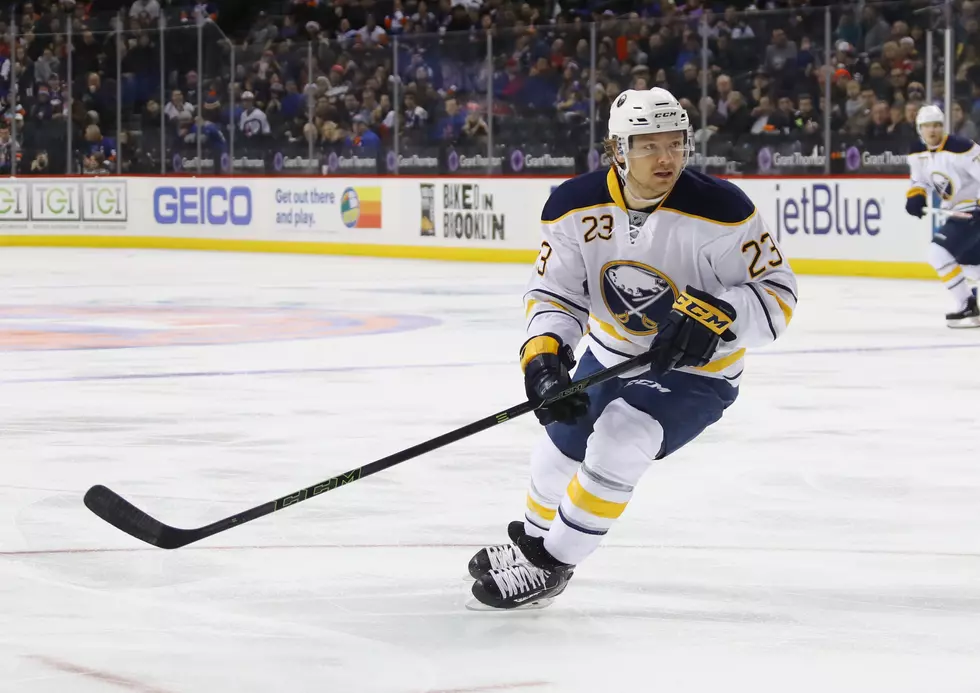 Buffalo Sabres Crushed In Minnesota
Sam Reinhart's 3rd period goal broke Minnesota's shut out bid (Getty Images)
The Buffalo Sabres were nearly unwatchable on Thursday night in their game against the Minnesota Wild.  Was it a hangover from the Winter Classic?  One thing's for sure; they just weren't ready to play.  They were down 2-0 barely two minutes into the game, gave up three goals in each of the first two periods and had no answers in a 6-2 beat down.
It certainly didn't help that their best defenseman, Rasmus Ristolainen was ejected from the game when he was assessed a five-minute penalty for interference in the first period.  And because he hit the player in the head the NHL might send down a suspension meaning he could be lost for an additional game or more.
The Wild scored six goals on their first 17 shots and it wasn't the fault of goaltender Robin Lehner.  Defensively the Sabres were awful.  Playing defense involves every man on the ice, not just the defensemen and the Sabres forwards were missing in action in their own end of the ice.
Sam Reinhart finally scored for Buffalo early in the third period to avoid a shut out and Evander Kane had one late in the third.  The Sabres will need a much better effort when they play at Winnipeg on Friday night.