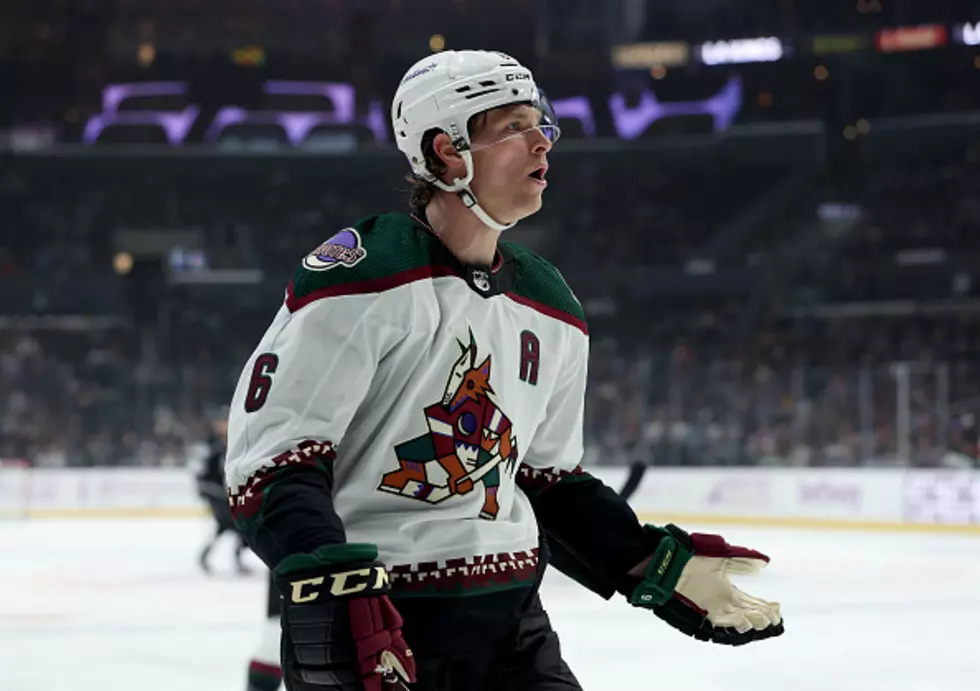 Reports: Buffalo Sabres Interested in Trading for Star Defenseman
Getty Images
The Buffalo Sabres had an up and down Thanksgiving holiday.
The team played arguably their best game of the season on Wednesday night, defeating the St. Louis Blues 6-2, as they debuted their new and updated black and red jerseys. Then they lost to the New Jersey Devils on Friday night, who are the hottest team in the NHL at the moment.
Now, Buffalo prepares to play the Tamps Bay Lightning on the road tonight, which is a tough ask for the Sabres.
Getting defenseman Mattias Samuelsson back from his knee injury last week was huge but they have now lost fellow defenseman Jacob Bryson with a week-to-week injury.
The Sabres have the best collection of prospects in the NHL; they have them at the NHL, AHL, college, junior hockey and overseas levels. What Buffalo could need in a trade is a young player who is now in his prime and certainly could use one more on the back end.
That player just may be Arizona Coyotes D-man, Jakob Chychrun.
According to both Lance Lysowski of The Buffalo News and Jeff Marek of SportsNet, the Sabres have had discussions about Jakob Chychrun.
Chychrun is 24 years old and considered a star defenseman for Arizona. He's been in trade rumors since last season but has battled injuries in his time in Arizona; most notably, ACL surgery back in 2018.
Chychrun is an all-around defenseman, but can also contribute offensively.
I think acquiring one more player on the back end is needed; preferably, a quality player who can be paired in their top two.
I would be all for this move if I was Sabres general manager, Kevyn Adams.
Top 10 Most Underrated Buffalo Sabres of All-Time
22 Famous Buffalo Sports Phrases Every Die-Hard Bills and Sabres Fan Knows
Being a sports fan in Buffalo is sometimes like knowing a different language. Here are 22 of our favorite Buffalo sports phrases you already know if you're a huge fan! And if you're new here, here's how to catch up.
The Top 30 Beef on Weck Restaurants In WNY
The 30 best places for beef on weck in Western New York.