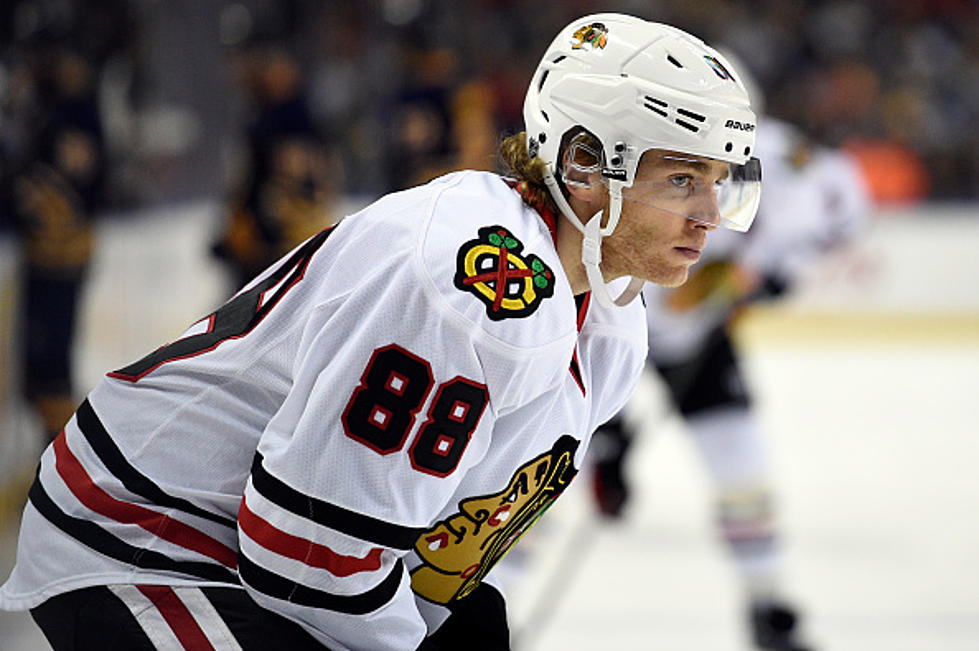 Report: Buffalo Sabres Have Interest in Signing Patrick Kane
Getty Images
The Buffalo Bills have the attention of Western New York right now, which is normal for mid-to-late September, but the hockey season has officially begun.
The Sabres have reported to training camp, with the first preseason game scheduled for this Sunday, ironocially, also in the Washington D.C. area (the Bills play at the Commanders on Sunday as well).
The goal is simple for Buffalo this season: they have to make the playoffs.
The last two seasons have been growing years, with a huge step taken in 2022-2023. Scoring was not the problem, it was keeping the puck out of their own net. Goaltending by all accounts was the reason the Sabres missed the playoffs by two points.
Buffalo also might not be done in adding to their team either.
Firstly, there's a report from Renaud Lavoie that the Sabres are interested in trading for Anaheim Ducks young star forward Trevor Zegras, which would be a blockbuster trade if that ever happens.
There's also a report from TSN's Darren Dreger, who says that the Buffalo Sabres have interest in veteran forward and Buffalo native, Patrick Kane.
Kane is rehabbing from hip surgery and needs about one more month before he can get back to playing.
Dreger is as reliable as you will get in NHL reporting.
Kane will turn 35 this November and he likely only has two or three years left in his career. He still scored 21 goals and 57 points in 73 games last season.
There's a divide in fans on whether or not the Sabres need Kane. He is a Buffalo native and still has heavy ties in South Buffalo and Hamburg, but Buffalo has enough scoring and this would likely mean Kane is just one piece of the top three lines and not the focal point.
Perhaps that's what Kane wants now at this point in his career. We shall see where he signs and whether or not it's in Buffalo.
Top 10 Most Underrated Buffalo Sabres of All-Time
6 Best Trades in Buffalo Sabres History
Taking a look at the absolute best trades in Buffalo Sabres history.
22 Famous Buffalo Sports Phrases Every Die-Hard Bills and Sabres Fan Knows
Being a sports fan in Buffalo is sometimes like knowing a different language. Here are 22 of our favorite Buffalo sports phrases you already know if you're a huge fan! And if you're new here, here's how to catch up.