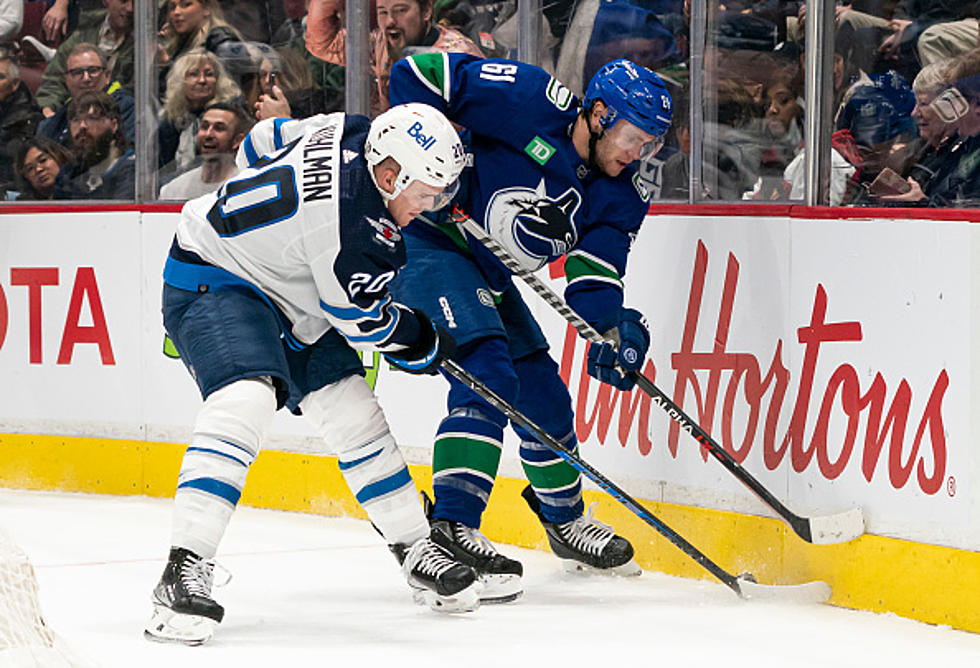 Buffalo Sabres Make a Trade Ahead of Friday's Deadline
Getty Images
The Buffalo Sabres are in the thick of a playoff push, as they battle a few other teams for both wild card spots in the Eastern Conference.
The Sabres currently sit one point out of the final wild card spot and three out of the other spot, although they have games in-hand on both the Penguins and Islanders.
There's a clear sense the Sabres can and probably should make the playoffs this year, breaking their drought of 11 years. The NHL trading deadline is this Friday at 3 pm and on Monday evening, Buffalo made a move to sure up their depth on the blueline.
The Sabres announced they have acquired defenseman Riley Stillman from the Vancouver Canucks for forward prospect Josh Bloom.
Stillman was a 4th round draft pick of the Florida Panthers in the 2016 NHL Entry Draft and has bounced around to the Chicago Blackhawks before playing for the Canucks as recently as this season.
Stillman is the son of longtime NHL player Cory Stillman, who played with Sabres general manager Kevyn Adams for the 2006 Carolina Hurricanes Stanley Cup winning team.
This is likely a move to ensure the Sabres are fine at defenseman if there's an injury. Stillman has played 140 career games since 2017 with 3 goals and 23 points.
He had a promising start in Florida, so perhaps the Sabres can get the most out of him and he can make the top six next season. For now, it looks like he will battle for playing time with Jacob Bryson and Cale Klague.
Buffalo Sabres Goalie Masks
Take a look at some amazing Goalie Masks in Buffalo Sabres history.
Top 10 Most Underrated Buffalo Sabres of All-Time
22 Famous Buffalo Sports Phrases Every Die-Hard Bills and Sabres Fan Knows
Being a sports fan in Buffalo is sometimes like knowing a different language. Here are 22 of our favorite Buffalo sports phrases you already know if you're a huge fan! And if you're new here, here's how to catch up.