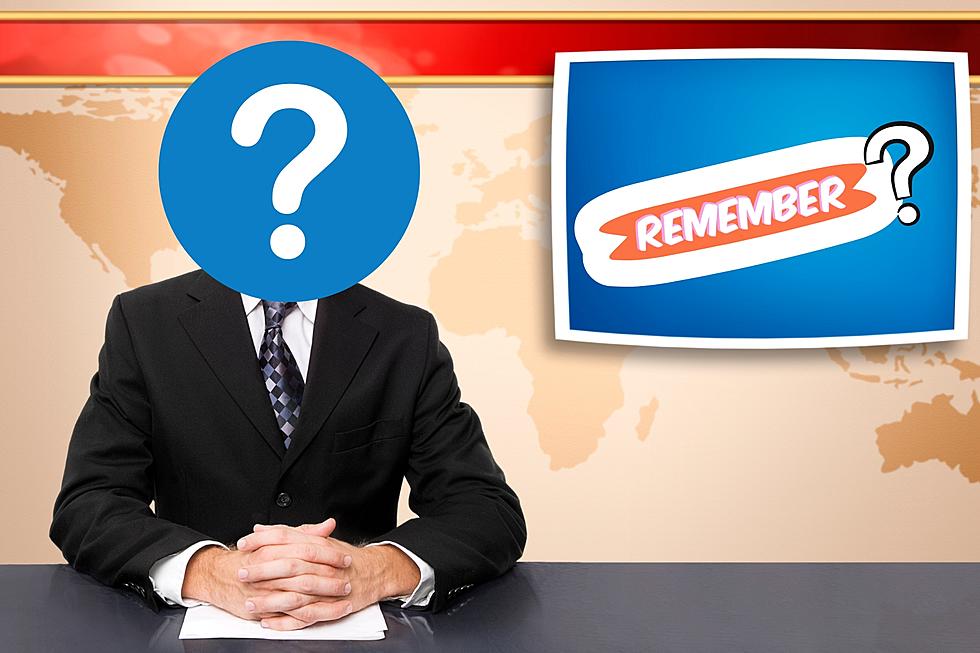 9 News Anchors You Might Remember in Buffalo, New York
Canva
The Buffalo airwaves have been blessed with some incredible talent over the years.  Do you remember these 9 popular news anchors that worked in Buffalo?
Remember when you were young and your parents would stay up for what seemed like forever to catch the 11 o'clock news?  It was the only way some people knew what happened in the world the day before, what the weather was going to be like the next day, or who won a huge game.  Buffalo parents would stay up because it was one of the only ways to get news back then. They didn't have it on their phone.  They didn't get a new notification when someone tweeted something. It was this or the newspaper.
Not to sound too much like the movie "Anchorman" but people really did trust their local news stations. They never had to worry about whether or not the news was being influenced by an outside source (Not that it wasn't being influenced back then...people just didn't worry about it as much back then).  The news was literally just a report about what was happening (or happened) in the world.
We still have some really great talent here in Buffalo.  This isn't to take away from them at all.  People consume their news differently these days. But some of these people were almost legendary.
Remember any of these people?
1.  Susan Banks
Susan started her career in 1977 and worked at WKBW through 1981, she came back in 1991 and stayed through 2006 before retiring.  She is a breast cancer survivor.
2. John Beard
John Beard is a local and national legend.  He was here in Buffalo on WIVB from 1977-1981.  After leaving, he was on the air at KNBC when an armed man broke into the studio and held David Horowitz at gunpoint.  After Horowitz read the statements that the man had written down, the gunman said that the weapon he was holding was an unloaded BB Gun and set it on the table.  Beard took the gun as police came in to arrest him.
He returned to WGRZ in 2009 until 2018.
He's also known for being the anchorman on the popular show "Arrested Development" where he played himself.
3. Jean Hill
Jean Hill started in Buffalo at WKBW in 1990 and stayed here for 12 years before moving on to work at M&T Bank.  She, unfortunately, passed away in September 2020 after a battle with cancer.
4. Carol Jasen
Carol was the first female anchor at WIVB when she began in 1979.  She had a remarkable 23-year career in Buffalo until she retired to Arizona in 2003.
5. Bob Koop
Bob Koop was a staple of Buffalo News.  He began his career with Carol Jason in 1981 at WIVB. Sadly, on New Year's Day in 1995, Koop passed away after a battle with Leukemia.  He was only 47 years old.
6. Kathleen Leighton
Kathleen began at WKBW in 1989 and stayed there until 2001.  She went on to become a voiceover talent in Kansas City.
7. Rich Newberg
Rich Newberg is a founding member of the Buffalo Broadcasters Association and serves as co-chair of the Archive Committee.  With a portfolio of work that spanned 46 years on radio and television, he retired in 2015. Among his many accolades, Newberg also boasts 11 New York Emmy awards and an Emmy in Chicago.
8. Clip Smith
Clip Smith was actually better known as a sportscaster who began at WIVB in 1971 and was there until 1988.  He was best known for his "Clipley's Believe It or Don't" segments.  Smith was killed in a car crash in Niagara County.  He was 63.
9. Irv Weinstein
Irv was the anchor on one of the most well-known news teams in Buffalo.  He was the anchor with Tom Jolls (Weather) and Rick Azar (Sports).  It was the "longest-running anchor team in the history of television (24 years – beginning in 1965)"
Weinstein passed away in 2017 after being diagnosed with ALS (Lou Gehrig's Disease)
Do you remember these 9 anchors? Who was your favorite?
10 Old WNY Restaurants Our Parents Took Us To Growing Up
Many of them aren't around any more, but our parents always took us to these Buffalo restaurants growing up.
Top 10 WNY Public High Schools According To US News and World Report
Check out the latest ranking of Public High Schools in WNY according to US News and World Report.
Check Out The 11 Most Underrated Bills Offensive Players In The Past 30 Years
The Buffalo Bills have has some amazing players over the years. We all know the superstars so we wanted to put the role players in the spotlight with this list.