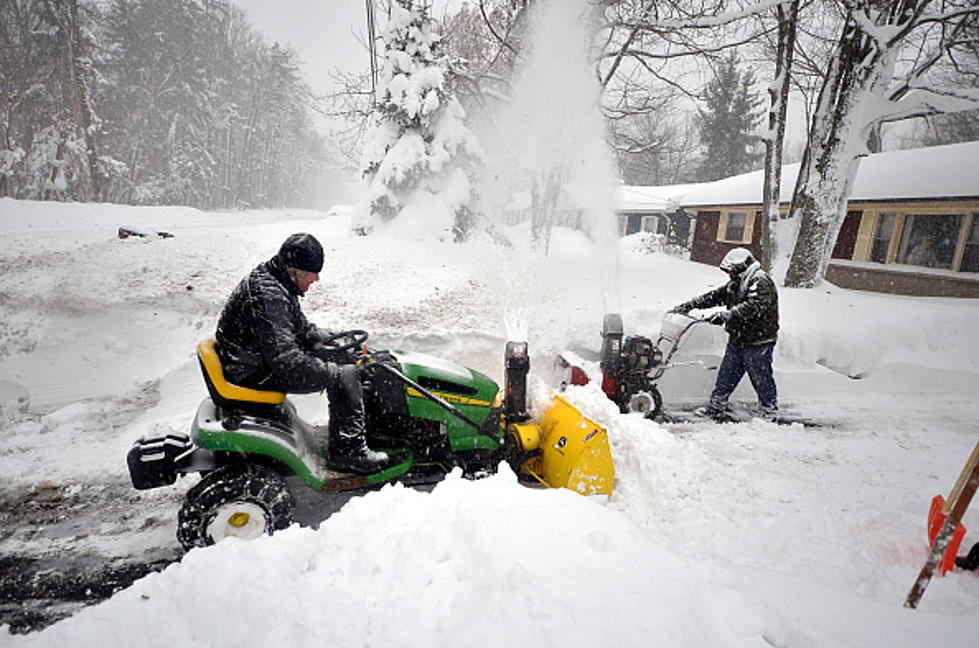 18 Inches of Snow Possible For Buffalo; Horrible Driving Conditions
Getty Images
It's going to get downright cold on Saturday here in Western New York, and while yes, this is Buffalo and we are used to the cold and snow, Old Man Winter is about to give us more than we can maybe handle by next week.
If you have not heard, there's a winter storm on its way to Western New York and much of the state.
The storm will be packing a punch with heavy snow that will severely impact travel for Buffalo and the surrounding region.
Listen to Chris Owen Overnights 12-5 am on 106.5 WYRK
Mike Cejka of WIVB tweeted out the domestic and European models of the snow totals and both indicate that Buffalo will be dead center for this snow event, unfortunately; originally forecasters were hoping it swept further off to the east.
Buffalo could get up to 18 inches of snow through Monday evening, while the domestic model shows that places such as Springville, Warsaw and Batavia could see 20-25 inches of snow through Monday.
A Winter Storm Watch will be in effect for the entire Western New York region starting at 6 pm on Sunday evening. We'll see if that goes up to a warning this weekend.
1-2 feet of snow is significant snowfall, and the roads will be in bad shape for Western New York Sunday night and through a good portion of Monday. If you can work from home on Monday, probably a good idea to do that since this forecast looks so awful.
Last week, Buffalo got over a foot of snow from a lake effect snowstorm, although this system will be a general snowfall from a winter storm.
Major Snow Storm Expected On Monday In New York
The European forecast is calling for a major snowstorm to impact New York starting late Sunday night into Monday afternoon.
Top 40 Winter Restaurants in Buffalo
The best winter restaurants in Buffalo and Western New York.
The Top 40 Pizza Places in Western New York
The best pizza spots in Buffalo!
The 25 Worst Street Names In Buffalo, New York
This $1.7 Million Home In East Aurora Is Breathtaking
Step inside this
amazing home
in East Aurora that has its own breakfast bar!