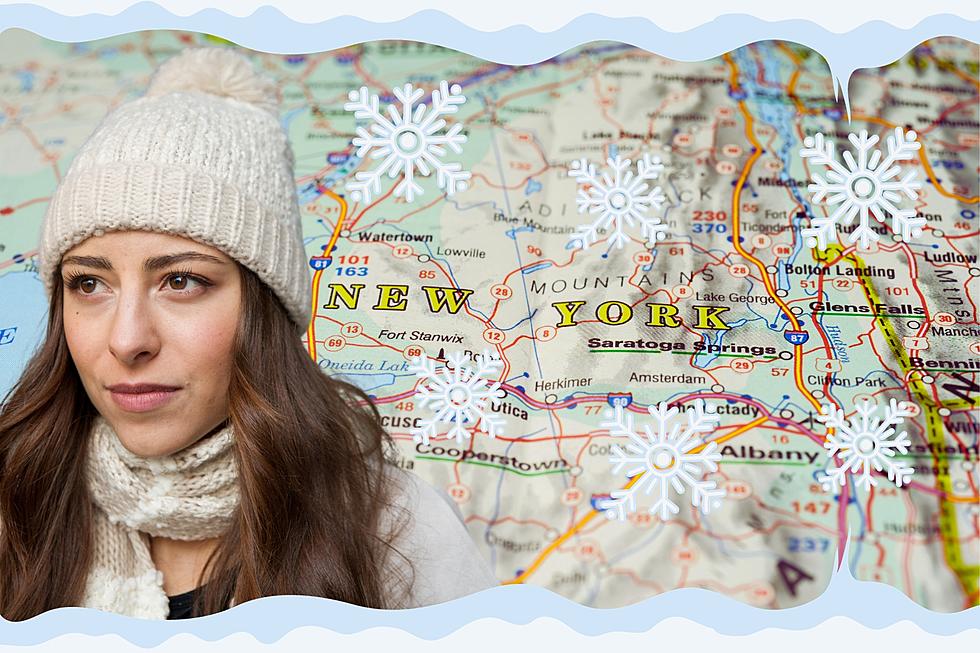 Snow Is Coming To These New York State Cities Soon
Canva
Unfortunately, snow will probably be on the way to the Empire State quicker than you think. 
With great weather coming to many parts of New York State this week, it's hard to believe that winter is on its way. October is right around the corner, but the sunny skies and steamy temperatures make it feel like summer hasn't ended yet.
Unfortunately, we all know what's around the bend - and if it's anything like last year, we're definitely not looking forward to it.
Soon enough, snow, sleet, ice, and freezing cold is inevitable in New York State. And even more bad news? The winter weather we dread could be coming quicker than you realize.
Snow Is Coming To These New York State Cities First
If you live in New York, you know that we can expect snow to drop from the sky anytime, anywhere. But when you look at several cities across the Empire State and analyze the dates of their first snowfall over several years, certain dates in particular pop up as the day they'll most likely see snowflakes.
According to data from The Weather Channel, there are specific dates that certain prominent cities across our state will see their first bit of snow. After looking at their data, we can determine that there's good news and bad news. 
The good news is that snow in October is extremely rare. Phew! But the bad news is pretty, well...bad.
Many of these Empire State cities see their first sign of snow in early November - just over a month away. Obviously, every city in New York is different when it comes to snowfall, and there is always potential to see snow later than usual this year.
Here Are The Average First Snowfall Dates For Cities In New York State
Buffalo
- November 5th
Syracuse
- November 5th
Albany
- November 16th
New York City
- December 14th
If you have great weather in Upstate New York this week, be sure to go out and enjoy it - especially knowing that Old Man Winter is on his way.
Maybe on one of these nice days you can stock up on some winter essentials to keep in your vehicle. That way, when the weather across New York State turns frosty, you'll be ready.
Keep scrolling to see what you absolutely need in your car to make it through a New York State winter.
You Need To Keep These Reliable Winter Essentials In Your Car
Winter isn't over yet, Buffalo!
Gallery Credit: Canva