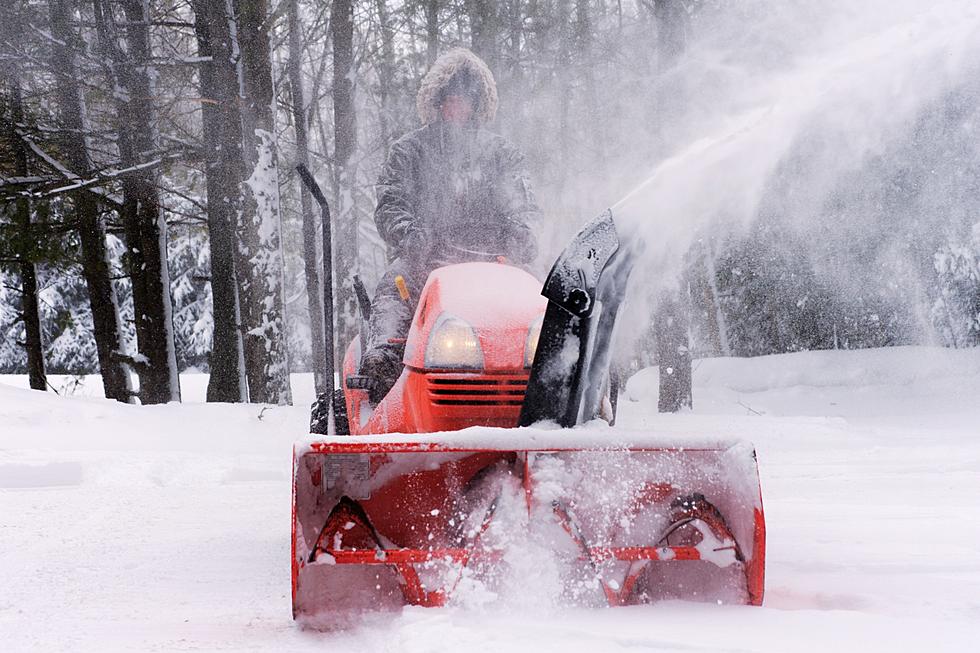 This Is The Best Time To Buy A Snow Blower In New York State
Canva
Yes, we know. The kids just got back to school, and the leaves haven't even started changing yet. The temperatures have barely dipped below 75 degrees here in New York State, and most of us haven't even thought about our Halloween costumes.
Who's thinking about snow removal here in New York State when so many of us haven't even packed away our bathing suits yet?
It's understandable that the last thing New Yorkers want to think about right now is winter's impending doom and gloom - especially considering we're still over a month away from setting our clocks back.
But since snow and ice storms are inevitable here in New York, it's not a bad idea to start thinking about your snow removal needs now. And if last winter made you realize you want to invest in a snow blower, you'll probably want to get one ASAP.
Do You Really Need A Snow Blower Here In New York State?
We all know that winter weather can be unpredictable. Some years, it seems like we barely get anything - but in others, we get slammed with snow - and the amount can vary across the state. New York City lucked out with a paltry 2.3 inches of snow since last fall, while Buffalo got rocked with over 130 inches of the cold white stuff.
That being said, do you really want to be "that guy" who has to rely on your neighbor to plow you out after a surprise storm? Or, even worse - the person stuck outside shoveling for hours while your neighbors look out their windows in pity?
We're shivering at the thought.
If you'd rather be safe than sorry this winter and battle this upcoming New York State winter with a snow blower, then you really should start looking right now.
When Should You Buy A Snow Blower? How About Right Now
Truthfully, you'll want to get your hands on a snow blower long before you'll actually need it. Here are three big reasons why:
1. Whether we want to admit it or not, winter is on the way, and soon every New Yorker who wants a snow blower will be snatching them up, sending prices skyrocketing and making it much tougher to find one in stock.
2.  Most manufacturers only make a certain amount of snow blowers per season, so once they're gone, they're gone.
3. Thanks to inflation and supply-chain shortages, we have no idea what a new snow blower will cost come wintertime, or how many will be available. All the more reason to buy a snow blower sooner rather than later.
We definitely know that a snow blower is a big investment that costs a hefty chunk of change. If a new one doesn't fit in your budget right now, be sure to keep your eyes open for the deals and sales coming on Black Friday and Cyber Monday.
But long story short, if you're looking to get your hands on a snow blower this year, you'll want to grab one as soon as possible - especially before that first big snowstorm hits New York State. We don't want to see you spending another long and snowy winter shoveling and freezing your snow pants off!
The Dates When New York State Typically Sees Its 1st Snowstorm