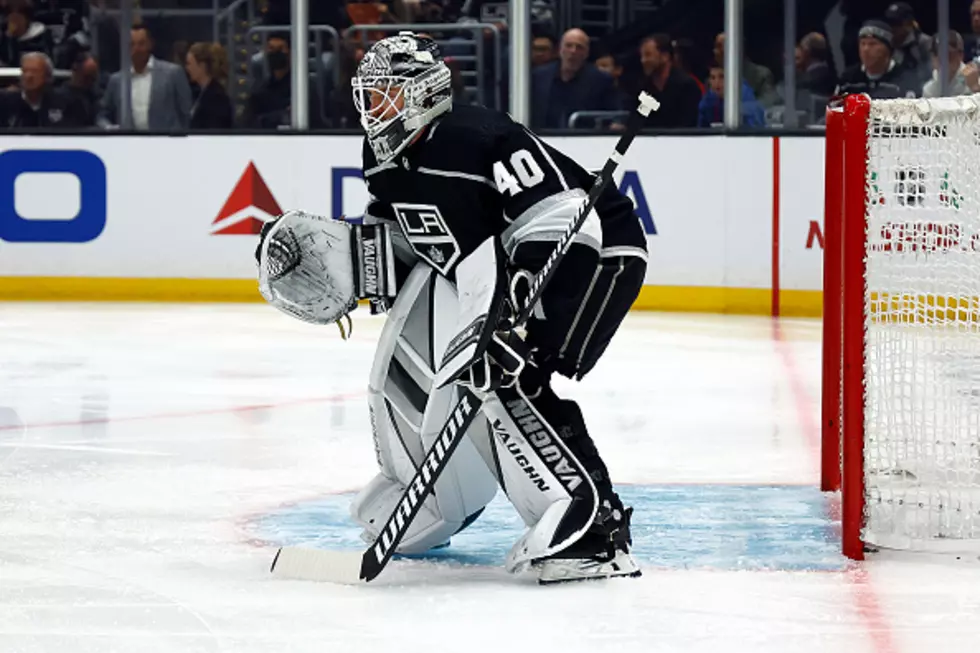 Sabres Fans Want the Team to Claim This Goalie; Here's Why They Shouldn't
Getty Images
The Buffalo Sabres had fans sweat out a victory over the Detroit Red Wings last night.
The Sabres blew a three-goal lead but was able to pull off a 5-4 win in a shootout. Rookie Jack Quinn scored a beautiful goal in the shootout to win the game for Buffalo.
The Sabres are five points back of a playoff spot, so the team cannot afford any more losing streaks, although with a team as young as they are, being "streaky" is to be expected. They next host the defending Stanley Cup champion Colorado Avalanche at KeyBank Center tonight.
Scoring goals have not been the problem, it's been keeping goals out of the net.
The goaltending from Buffalo has again, been a nightmare. Eric Comrie didn't look very good before he got hurt and Ukka-Pekko Luukkonen has been a disaster the three games he has played, with an .857 save percentage,
41-year-old Craig Anderson has been their best goalie and he hasn't been tremendous either.
Many Sabres fans want the team to claim former Buffalo prospect, Cal Petersen.
The 28-year-old goaltender was waived on Wednesday by the Los Angeles Kings. He was originally a Sabres draft pick, selected in the fifth round of the 2013 NHL Draft. He went on to have a great collegiate career at Notre Dame but declined to sign with Buffalo.
Petersen signed with the Kings in 2017 and while things looked promising to start, he's fallen out of favor in LA and has been a disaster in net this season; with an abysmal .868 save percentage and a 3.75 goals against average.
The Sabres are desperate for help at goaltending but Petersen isn't good. He has been awful for the Kings this season and while it would be a cool story to bring back a goalie who shunned the team as a prospect, it's not a move worth doing.
The Kings placed him on waivers for a reason.
The Sabres should, however, sign prospect Devon Levi as soon as his season is over at Northeastern, which should be in the month of March. Get him some games in Rochester and let his pro career begin.
He's the future in net and let's be honest, it's all about killing time until he arrives.
Buffalo Sabres Goalie Masks
Take a look at some amazing Goalie Masks in Buffalo Sabres history.
Top 10 Most Underrated Buffalo Sabres of All-Time
22 Famous Buffalo Sports Phrases Every Die-Hard Bills and Sabres Fan Knows
Being a sports fan in Buffalo is sometimes like knowing a different language. Here are 22 of our favorite Buffalo sports phrases you already know if you're a huge fan! And if you're new here, here's how to catch up.