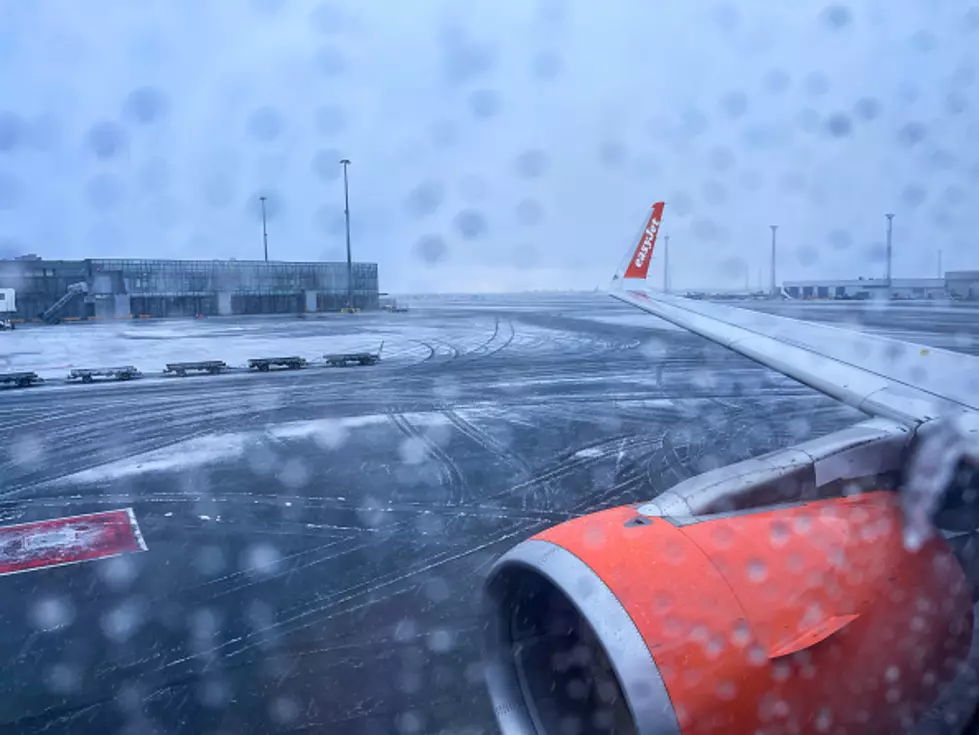 Weather Canceling Flights In And Out Of New York State
Getty Images
Welcome to a new month! The second month of 2023 is here and as February starts, the winter weather has returned for many parts of the United States. The southern portion of the USA is getting some crazy winter weather that will have an impact on travel around the rest of the country.
There is a roller coaster pattern that is coming for our forecast here in New York State. As we get below zero this weekend, the forecast calls for a rise in temperatures to near 50 degrees as we start next week!
But with the change in temps comes the rain and snow and freezing rain. There have been at least three people killed as a result of the slippery conditions in the south and the ice is not letting up anytime soon.
Be sure to check ahead with your airline. It may not look bad on the way to the airport where you are. However, the final destination may be seeing whiteout conditions.
It doesn't take much to impact travel when it comes to ice. A quarter inch of ice can bring down power lines and snap branches. The good news is that there is a warm up coming...eventually. What will the next six weeks bring? We will have to wait to see what the groundhog says on Thursday.
10 Of The Most Mispronounced Towns In New York State
These towns are truly a round of verbal acrobatics. Check out 10 of the most difficult to pronounce towns in New York state.
LOOK: This is where homes are selling the fastest right now
Stacker
compiled a list of the metros where houses are selling the fastest, according to data from Redfin.