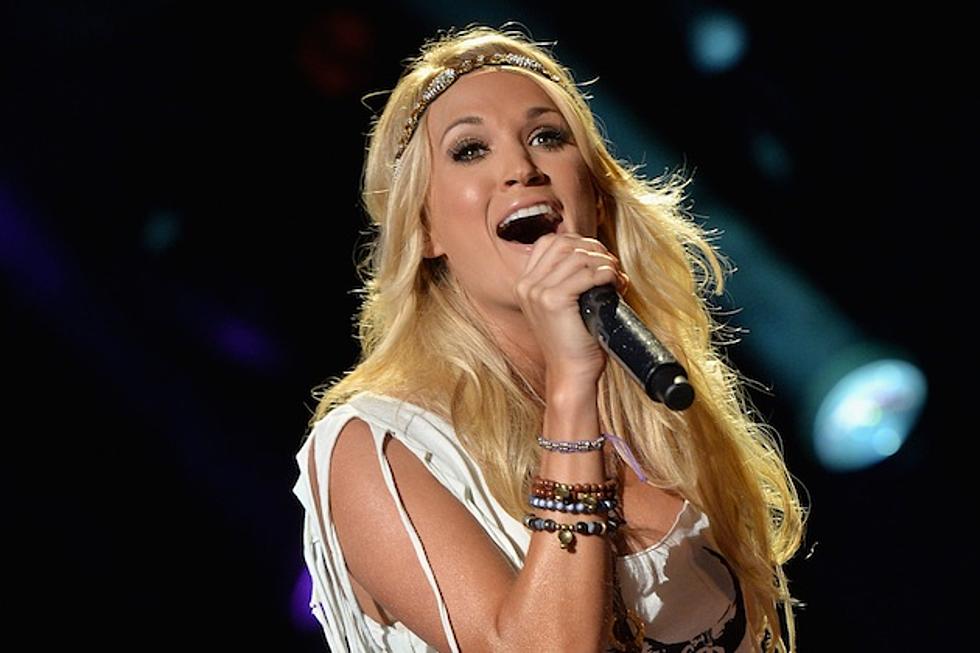 Hear Carrie Underwood's 'Sunday Night Football' Intro
Rick Diamond, Getty Images
Carrie Underwood is the new voice of 'Sunday Night Football,' and everyone's been wondering how her version will sound -- especially since NBC said she was their first and only choice upon learning Faith Hill wouldn't return in 2013. Well, the intro is finally out, and fans can decide for themselves if it's a touchdown -- or a fumble.
Underwood's version of the iconic theme song is done in her own style, showcasing her big, powerful voice, which will rev everyone up for some football. Underwood's 'Waiting All Day for Sunday Night' is a little more rock n' roll than Hill's rendition, and the songstress really lets loose with her vocal riffs, which is perfect with the heavy guitars in the song.
It's refreshing to hear a new version of the song and exciting that Underwood truly made it her own while staying true to the overall feel.
This has been a big week for 'Sunday Night Football' and the 'See You Again' hitmaker, as the SNF bus was also revealed, showing Underwood is front and center on the tour bus,  surrounded by lots of fan favorite football stars.
The football season will kick off on Sept. 8 when the New York Giants take on the Dallas Cowboys, and Underwood will take on the classic, memorable SNF theme song.
Listen to Carrie Underwood's 'Sunday Night Football' Intro