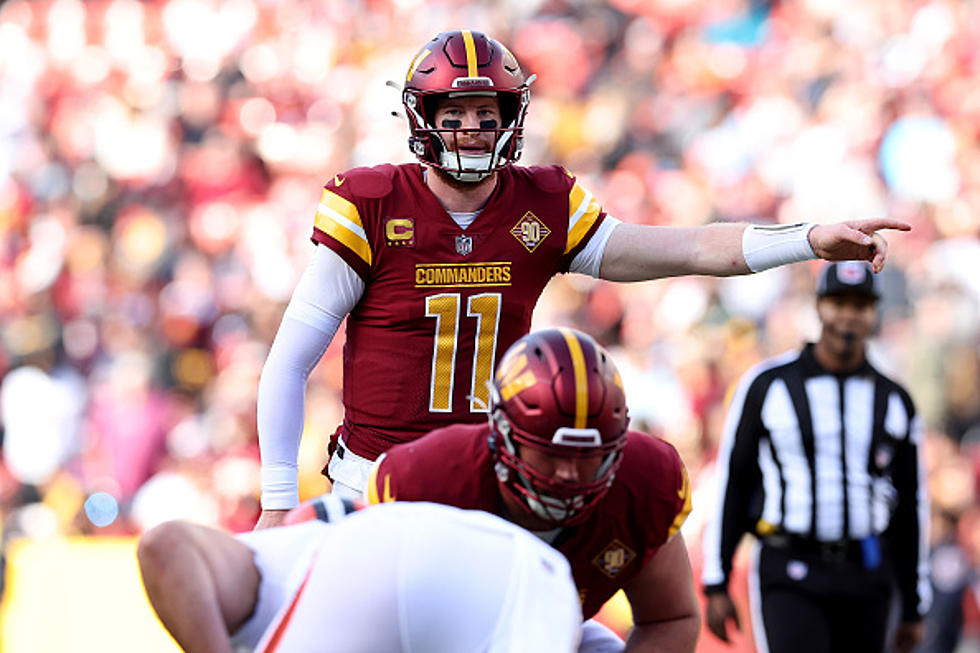 Rumor: The Bills Could Pursue This High Profile Free Agent QB
Getty Images
The start of the legal tampering period in the National Football League begins on Monday, but any unrestricted free agent cannot sign a contract until the start of the new league year, which is on Wednesday, March 15th at 4 pm ET.
The Buffalo Bills will have to restructure a contract or two (at least) before Wednesday, since they're roughly $17 million above the salary cap, as of Friday morning.
What free agents will the Bills pursue next week and in the coming 2-3 weeks?
It's likely the Bills lose the vast majority of their pending free agents, which includes backup quarterback Case Keenum.
Keenum was traded to the Bills from the Cleveland Browns last spring, as part of the Bills plan to have a reliable backup quarterback behind starter Josh Allen. Keenum will now be a free agent and that could mean the Bills will look to acquire a new second-string QB behind Allen.
Believe it or not, there's a rumbling the Bills could be interested in pursuing former Eagles, Colts and Commanders quarterback, Carson Wentz.
According to Bet Online dot org, the Bills have the fourth best odds to sign Wentz this off-season.
Wentz was released by the Commanders after just one season, which featured injury and poor play; eventually being unseated by Taylor Heinicke and even rookie Sam Howell.
Wentz was the second-overall pick in the 2016 NFL Draft and it looked like he was on his way to superstardom after a sensational 2017 season, before it ended in a knee injury. Wentz was never the same player, as his play tailed off and he was eventually traded to the Colts and Commanders, with both teams moving on after one year.
He's not an NFL starter anymore, but Wentz would be a good systematic fit in the Bills offense. He's athletic enough to scramble and that matters to the Bills offense -- similar to why they brought in another former second-overall pick to be a backup in 2021, Mitch Trubisky.
The Bills do need a new backup quarterback. We will see if Wentz is that guy or if it is someone else.
22 Famous Buffalo Sports Phrases Every Die-Hard Bills and Sabres Fan Knows
Being a sports fan in Buffalo is sometimes like knowing a different language. Here are 22 of our favorite Buffalo sports phrases you already know if you're a huge fan! And if you're new here, here's how to catch up.
Buffalonians Would Hate To See Josh Allen Endorse These Companies
The 45 Best Fish Fry Restaurants in Western New York
The 45 best places for a
great fish fry
in Buffalo and Western New York.