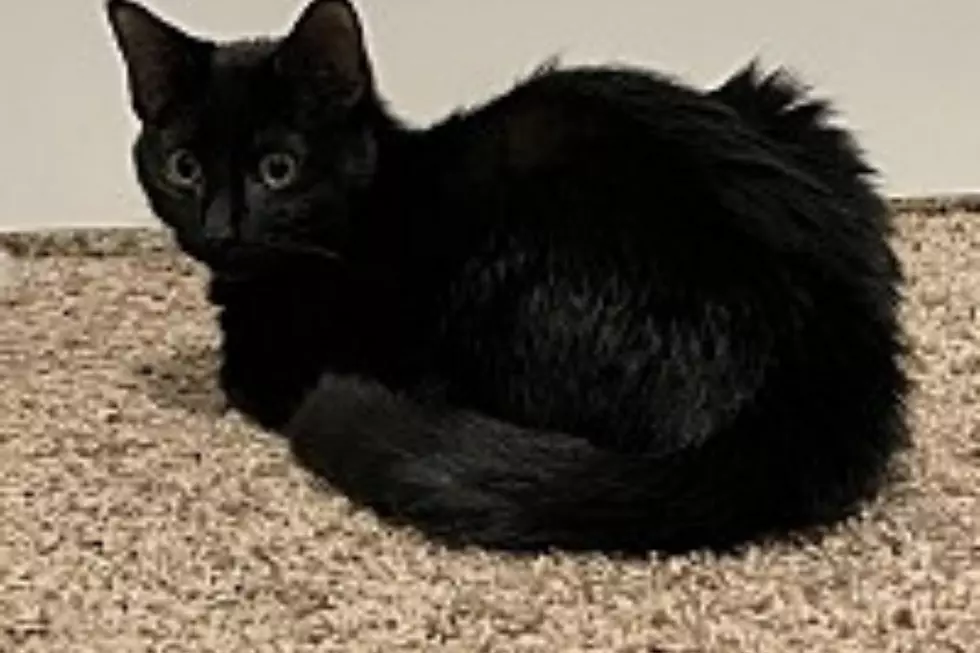 Cat Owner Wants to Ditch Pet in Western New York
adoptapet.com/Canva
For the past couple of years, thanks to a lot of us working from home and missing out on seeing friends and family, adopting rescued pets have been on the rise. It's such a rewarding feeling to meet a new little friend, take them home, and know you're going to take great care of them (and likewise, they take great care of you). 
Sometimes though, rescuing a pet might not be all it's cracked up to be, and things don't go exactly as planned.
Take what happened to Reddit user u/lbeanjamin. Not long ago on the r/Buffalo subreddit, she posted looking for someone to adopt her adorable new kitten for a reason a lot of people can relate to: allergies.
She wrote:
hi-- so i adopted a kitten not that long ago, to be a friend to my other cat. things were fine for a bit but as the days went on, i started to get really allergic to her. and now it's so bad that i haven't breathed out of nose since like march. because of this i haven't been able to give her the love that she deserves!!! she's a wonderful little kitten who loves to play and loves cuddles. i just can't take care of her much longer. i've had to get an inhaler and go on meds in order to breathe because of her and i just can't do that forever. i feel so bad !!!
Needless to say, some people were NOT happy about this. 
On the other hand, some Reddit users had similar experiences with adopting a rescue pet.
Some even tried to make helpful suggestions to no avail.
This is a sensitive issue for a lot of animal lovers out there. I understand having an unforeseen issue that is out of your control after adopting a pet. I just hope that this Reddit user makes sure her adorable kitten actually goes to a loving, responsible home - or connects with an adoption agency that can look out for her until they find the right owners for her. What do you think?
View the original post here.
And if you wanna adopt this little snuggle bucket (her name is Vide!), you can get more info here.
Highlights from the 2022 Lilac Festival:
Lilac Festival 2022
Check out all that the 2022 Lilac Festival had to offer. We can smell it already...