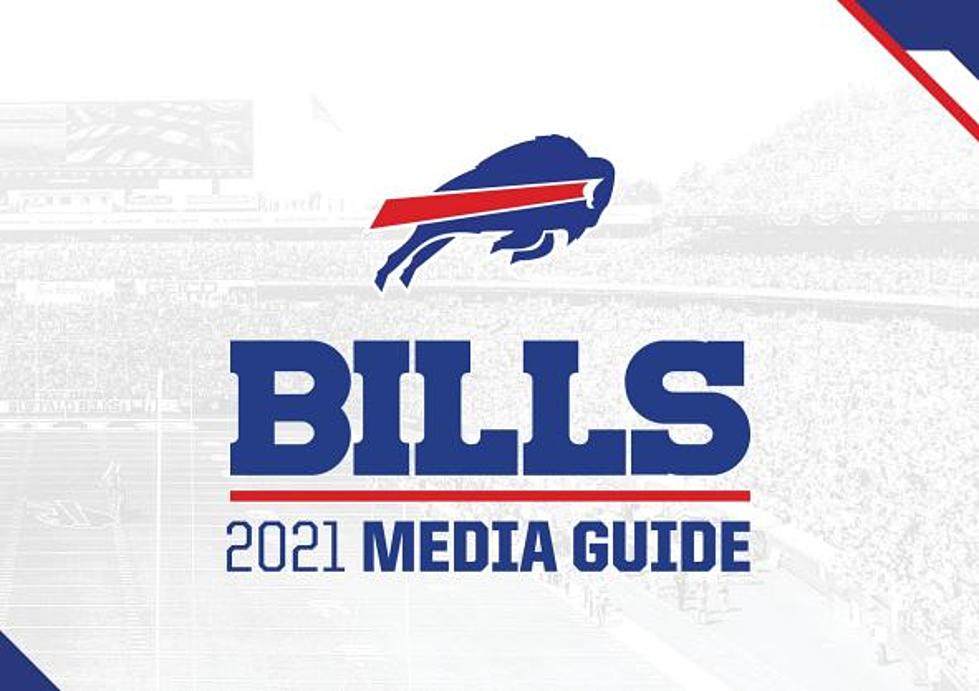 Check Out The Buffalo Bills 2021 Media Guide
Photo Credit: Buffalo Bills
There is no city or fan base more excited to see the start of the NFL season this year than Bills Mafia in Buffalo.
The team is coming off one of the best seasons in decades and for the most part of the season last year we couldn't see our team in person because of COVID-19 guidelines.
This year is already so much different and so much better. The Bills already have one open to the public practice and plan on having two more before the end of the pre-season. Over 15,000 people showed up to Highmark Stadium to see the Bills in action in that first open to the public practice.
Now you have a chance to get an insider look at the Buffalo Bills. Every year, NFL teams put together a media guide to hand out to local and visiting media members so they can get some insider knowledge of the team.
These media guides have everything from the history of the team, to team records, to the current roster at the time the guide was printed.
This week, the Bills released this season's media guide to the local media and we wanted to share it with you.
There is A LOT of information in this guide. In fact, the guide is over 400 pages long. So if you ever wanted to know the name of the asst. strength and condition coach, or what players have the 5th most starts at running back, this guide will have your answer.
You can peek at the guide by clicking on the box below.
Feel free to come back week after week during the season to get some very cool bits of information on your favorite team.
The Value Of NFL Teams
Forbes ranked the value of every NFL team.
Top Rated Buffalo Bills Players In Madden 22
Here are the top-rated Buffalo Bills players in this year's version of Madden football.
"[carbongallery id=""61092942f8ee9607c312fd46""]
"
Famous People Who Are Bills Fans