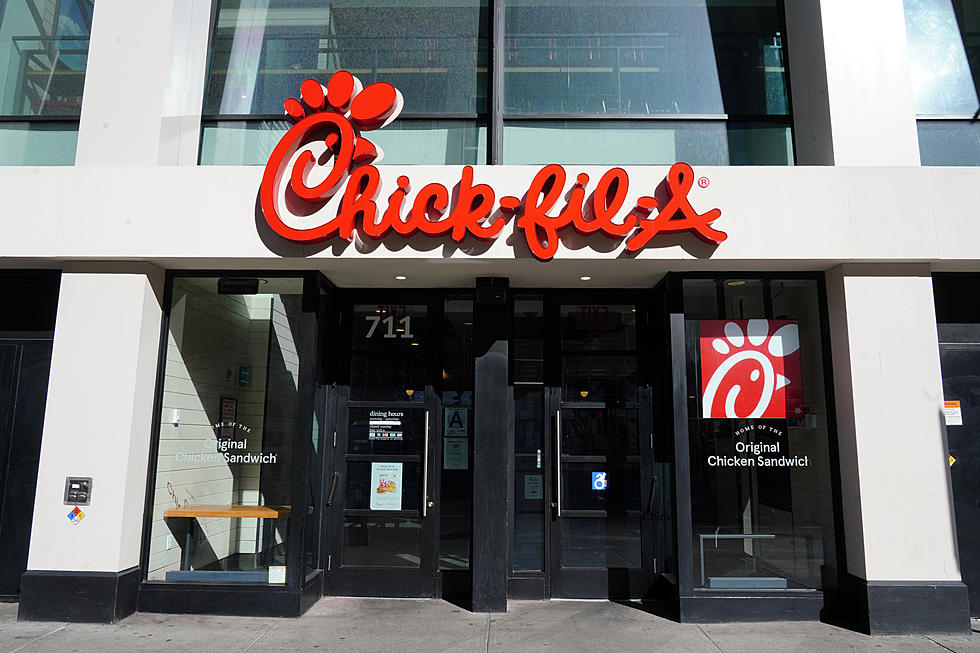 Chick-Fil-A Offering 2021 Seniors Free Food This Weekend
Getty Images
All High School seniors that graduated this year are getting a special treat this weekend from Chick-Fil-A.
The chicken restaurant announced on their Facebook page that tomorrow (June 19th) all graduating High School seniors can get free chicken sandwich between 10:30 am and 8 pm.
HOW DO I GET MY FREE SANDWICH? 
You need to present your High School ID and you must be part of the graduating class of 2021.
DO I NEED TO BUY SOMETHING TO GET MY FREE SANDWICH? 
No purchase is necessary to get your free sandwich. You will just need to show your High School ID
WHERE IS CHICK-FIL-A LOCATED IN WESTERN NEW YORK? 
There are two Chick-Fil-A locations here in Western New York. One is located in Cheektowaga at 1753 Walden Ave near the Galleria Mall. The other is located in Depew at 4942 Transit Rd.
Chick-Fil-A isn't the only place that gave away some freebies to High School Seniors this year.  Krispy Kreme gave away a dozen donuts to seniors, while Amazon offers graduating seniors and all college students a discount on Amazon Prime.
Microsoft also offers seniors free education software and Adobe also offers student discounts.
Hulu also offers seniors and college students a deal on the service. Students can get Hulu for only $1.99 per month. Spotify and Groupon also offer student discounts on their services.
Those are not the only deals and discounts that are available to graduating seniors and students. Check out this list of 100 freebies that are for students from moneypantry.com.
Not a bad way to wrap up your high school career with some free stuff!
10 Things Parents Need To Do in Front of Their Kids
A lot of parenting advice tells us what our kids should be doing. But what about parents? Here are 10 things you should let your kids see you doing.
Best Places To Raise Families In WNY
The Best Trails To Hike With Kids In WNY
Need great places to take the family to hike or walk in Western New York? We found a few of the best according to WYRK listeners!
Outdoor Family Game Night Ideas