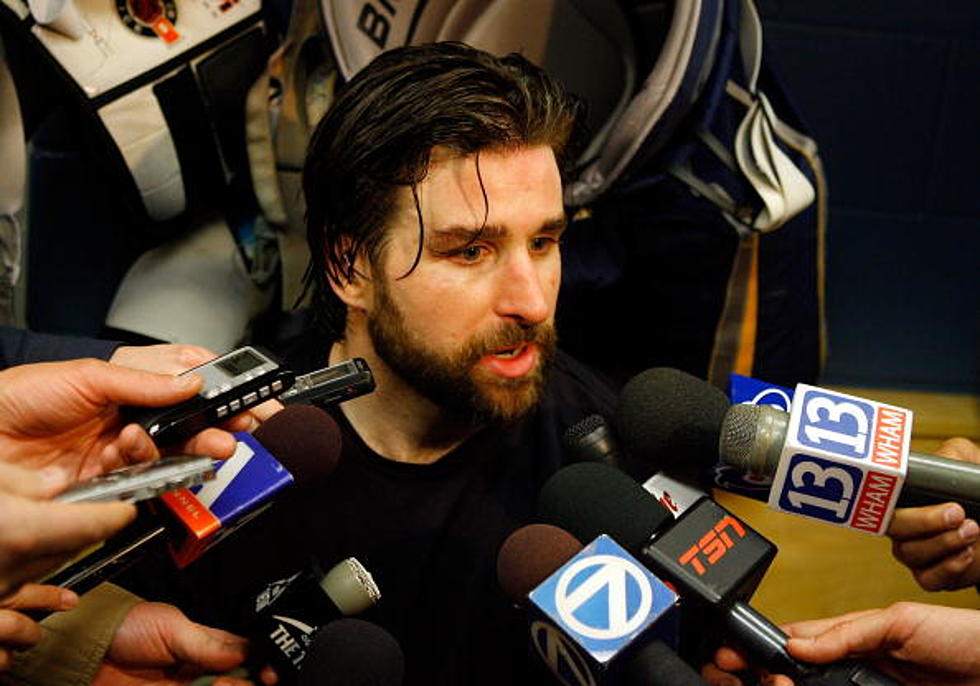 Major Buffalo Sabres Anniversary Today, May 4th
Getty Images
The 2023 NHL playoffs are going on as we speak, but unfortunately, the Buffalo Sabres are not part of the postseason. It's the 12th straight season that the Sabres have missed the playoffs, which is tied for the longest drought in the four major sports (New York Jets).
The Sabres have the longest drought for winning a playoff series in the NHL, which goes back to 2007. The last time the Sabres won a playoff series was in May of 2007, which was the second round against the New York Rangers.
Today, there is a major anniversary for Sabres fans.
On this day in 2007, Sabres co-captain Chris Drury scored one of the most famous goals in franchise history, which was in game 5 against the Rangers at KeyBank Center (then, HSBC Arena).
The Sabres were losing 1-0 with less than 20 seconds left in the game. The faceoff was in the Rangers zone and that's when Drury scored a goal with 7.7 seconds left to send the game into overtime.
Then, Maxim Afinogenov scored in overtime to win the game. Buffalo would beat the Rangers at Madison Square Garden in game 6 and advance to the Eastern Conference Final.
What's amazing about this goal is that Drury was completely forgotten about by the Rangers. The point shot had everyone on New York's attention, as Drury came from behind the net to fire home the rebound.
Despite the fact that the Sabres would not go all the way, this goal is still incredibly important for Buffalo sports fans. It also was a microcosm for Chris Drury's career. Clutch goals is what he was known for and this was his biggest one of his NHL career.
Top 10 Most Underrated Buffalo Sabres of All-Time
Buffalo Sabres Captains Since 2000
22 Famous Buffalo Sports Phrases Every Die-Hard Bills and Sabres Fan Knows
Being a sports fan in Buffalo is sometimes like knowing a different language. Here are 22 of our favorite Buffalo sports phrases you already know if you're a huge fan! And if you're new here, here's how to catch up.