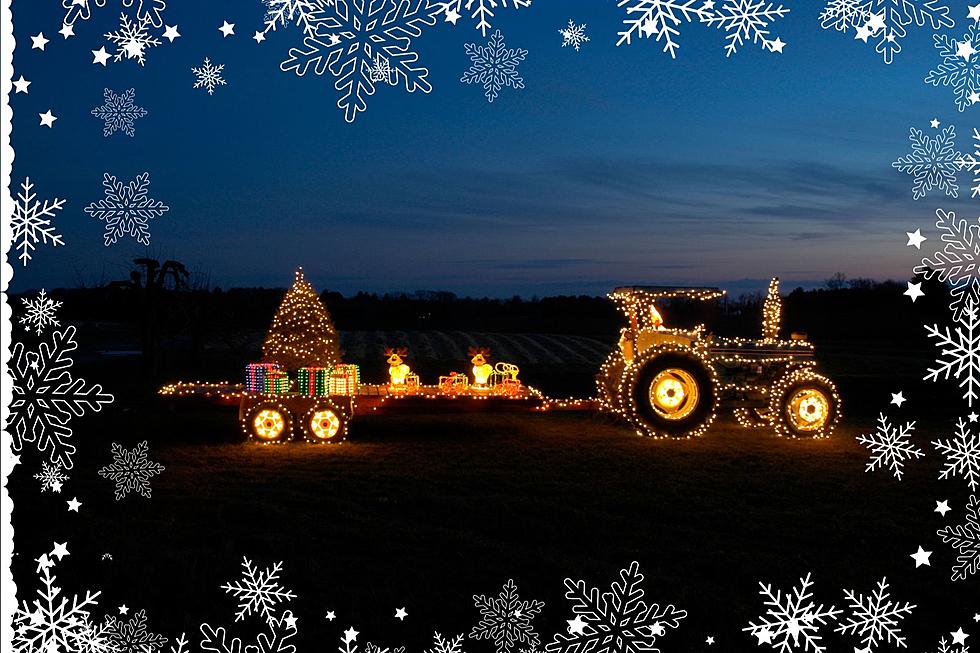 Massive Christmas Tractor Parade Coming Back To Arcade, NY
(Canva)
It's almost time to get into the spirit of Christmas and this year, if you'd like to celebrate in a completely unique way, you might want to check out this huge parade.
People love their tractors.  They also love Christmas.  Why not put them together to celebrate the season?
If you love tractors in red or green (or orange or blue...) you might want to check out the 4th annual Christmas Tractor Parade that is coming to Arcade, New York. It's a one of a kind way to celebrate the holiday and scope out some pretty sweet tractors at the same time.
What is a Christmas Tractor Parade?
This is the 4th year that they will be holding the parade through a special route in Arcade, New York.  People sign up to run their tractors and many of them even decorate them with full Christmas lights and more.  You never know who you might see driving one of these things. You might even see the big guy himself!
Where will the parade be?
The route includes a ride through Arcade.  According to their event page, they will begin at Hope Lutheran Church, travel down Main Street, and end at the Pioneer High School via County Line Road.  It will be a police-escorted parade.
How can I be a part of the parade?
Do you have a tractor that you'd like to show off?  Feel like decorating it up to bring a smile to people's faces?  They ask that you register by emailing christmastractorparade@yahoo.com.
For more info, click here.
Western New York Wants 20 Things For The Holidays
The holiday season is here, and you may be wondering what your friends and family would like this year. There's a few things that would make a great gift.
Gallery Credit: Kadie Daye, Canva Image, Getty Image
21 Local Shops In Western New York For Holiday Shopping
There are tons of locally-owned businesses in Western New York, and a lot of them have great ideas for gifts...with these ones being the best places to go!
Gallery Credit: Kadie Daye, Canva Images
8 Holiday Foods That People Actually Hate In New York
Gallery Credit: Brett Alan