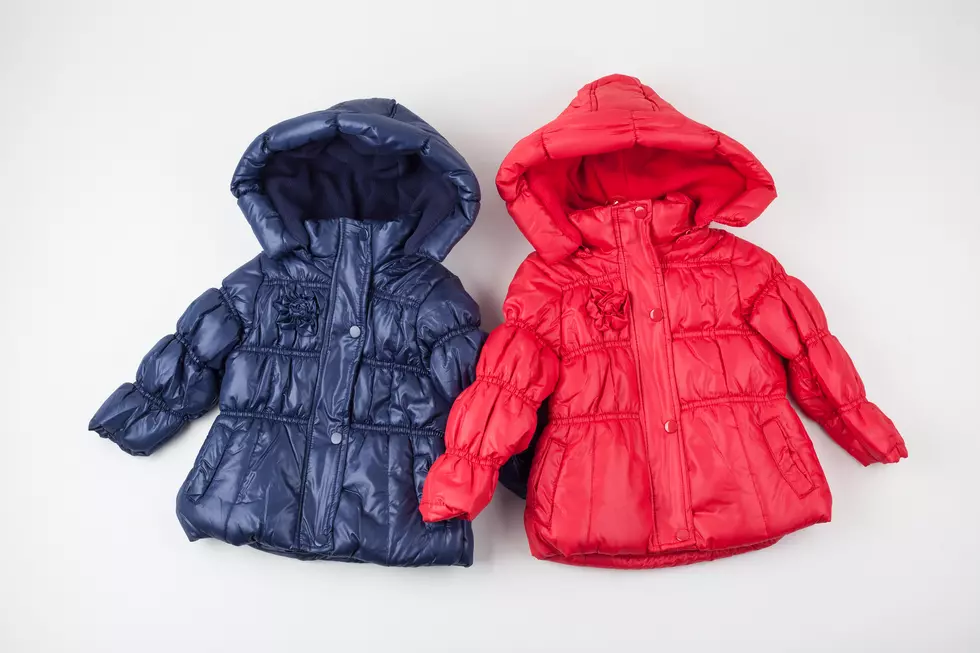 Coats 4 Kids Handing Out FREE Coats This Weekend
MihailDechev
It's winter in Buffalo but not everybody is prepared. Thousands of people, including children, are without coats for the season. Coats 4 Kids has already distributed 11,000 coats due to the early cold weather and have another distribution event this weekend.
However, because of the early demand Coats 4 Kids are in need of more coats! Last Saturday, WYRK along with Colvin Cleaners and Reeds Jenns set up a collection in both Northtowns and Southtowns and it was a very successful event despite the weather.
Paul Billoni, President & CEO of Colvin Cleaners,
"Both Orchard Park and Maple Rd. Drive and Drop event at Reeds Jenss locations were a great success. We started off in a downpour and it lightened up as the morning progressed. The weather did not stop the generosity of Western New Yorkers. We collected over 3,400 coats for both adults and Kids. We also collected quite a few Hats, Gloves and Scarfs. We had a total of 14 volunteers between the 2 locations. I'm sure this will become a yearly event."
That was an incredible amount for the limited time the collection was set up and it shows just how incredible WNY is when it comes to community needs. There is still a chance for you to donate before the event this weekend and throughout the winter months.
Donations of coats, hats, gloves, and scarves can be made now and throughout the year at most All State Insurance Agencies in WNY and many other sites.  Visit www.colvincleaners.com and click Coats 4 Kids for more information.
Need A Coat?
The FREE distribution of coats is this Saturday, Dec. 1 from 9 a.m.-1 p.m. at the Lake Erie Italian Club, 3200 South Park Ave., Lackawanna 14218. It will be one coat per person and if your children are not able to attend with you, you need to bring their id's.
For more information on the event or how to donate click HERE.