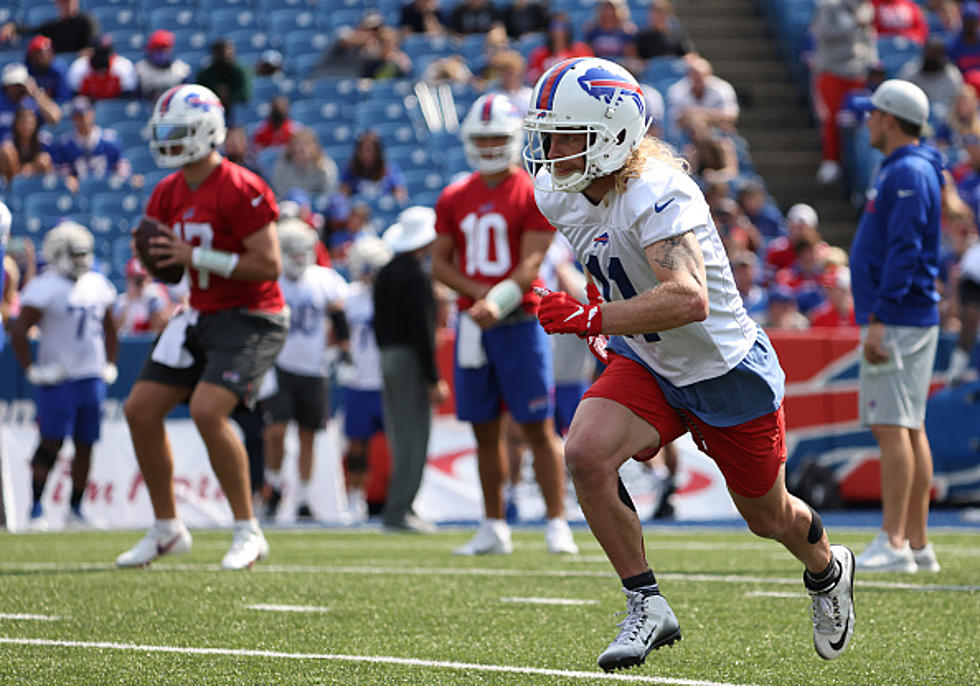 Cole Beasley and Isaiah McKenzie Stir Up Controversy Over NFL Mask Fines [TWEETS]
Getty Images
The Buffalo Bills are getting ready to play their final preseason game this Saturday afternoon at Highmark Stadium against the Green Bay Packers and while the team is looking forward to what should be a great season, off the field has been a big storyline.
Earlier this week, four players were sent home from One Bills Drive because of being in close contact with a training staff member who tested positive for COVID-19. Those players were Cole Beasley, Vernon Butler, Gabriel Davis, and Star Lotulelei.
Because NFL protocol says unvaccinated players must be sent home for five days before starting the re-entering process if they are found to be a close contact with a positive case, this means those four players are unvaccinated.
On Thursday morning, Bills fans also found out that another player is unvaccinated, with Bills wide receiver and kick returner, Isaiah McKenzie.
McKenzie shared a letter the NFL sent him that details how he was not wearing his mask multiple times in team facilities.
McKenzie also said he was fined by the NFL.
Cole Beasley quoted McKenzie's tweet and spoke about the NFL's protocols. It doesn't sound like Beasley is a fan of it.
Beasley also responded to multiple people on Twitter who took him to task over his stance on the vaccine.
McKenzie later tweeted an apology.
The Bills have not publicly commented on the tweets from McKenzie (or Beasley).
TACKLE THESE: Check Out the Best Uniforms In Each NFL Team's History
KEEP READING: Here are 50 of the most famous sports goofs
CHECK IT OUT: 100 sports records and the stories behind them