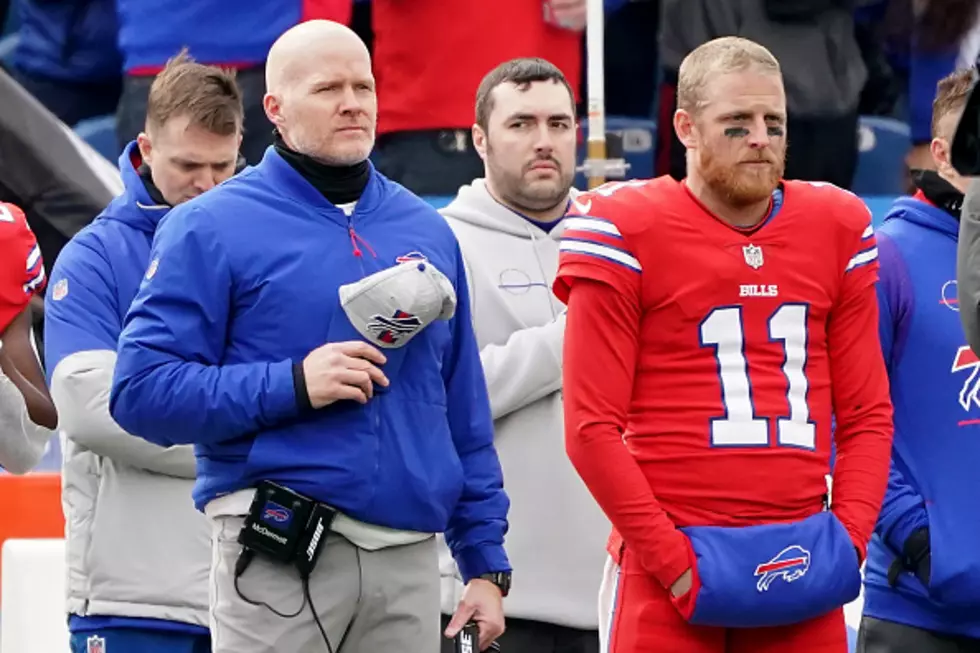 Cole Beasley Admits He Did Some "Wrong Things"
Getty Images
On Tuesday morning, the Buffalo Bills welcomed back a familiar name to the team.
Wide receiver Cole Beasley came out of retirement and signed with the Bills practice squad. The reunion was something many Bills fans woke up to and were shocked by.
Beasley was released by Buffalo in March as a cap casualty, which saved about $6 million against the salary cap. After sitting out the summer, Beasley signed briefly with the Tampa Bay Buccaneers for a couple of weeks, but then retired from football by October.
Bills general manager Brandon Beane explained that Beasley reached out just after Thanksgiving about having interest coming back to the team. Once they went through two games and examined the injuries, Beane agreed to bring him back on the practice squad.
Beane also said it's not unreasonable to think he's elevated for the game on Saturday.
Beasley also spoke with the Buffalo media on Wednesday and said had one of the most honest and genuine responses to what happened in the past; more specifically on social media (Twitter).
Beasley said that he's "done some wrong things."
"I love the fanbase here," said Beasley. "There were some times last year, I would get some stuff (comments) from people and it would be a little frustrating, because before it wasn't like that. It was a change."
Nobody's perfect and I didn't handle everything like I wanted to," added Beasley.
Beasley also added he wanted to make things right; pointing to a time last season that his son was told by a friend he couldn't come to a birthday party because his mom "didn't like Beasley."
Beasley said he wants to "right a lot of wrongs."
We will see if Beasley is elevated by tomorrow's 4 pm deadline for Saturday's night game against the Miami Dolphins in Orchard Park.
6 Buffalo Bills Greats That Didn't Look Right In A Different Uniform
Unfortunately, sometimes your favorite player leaves your team and when you see them it just looks weird. Here are five former Buffalo Bill greats that just look weird wearing a different team's jersey.
22 Famous Buffalo Sports Phrases Every Die-Hard Bills and Sabres Fan Knows
Being a sports fan in Buffalo is sometimes like knowing a different language. Here are 22 of our favorite Buffalo sports phrases you already know if you're a huge fan! And if you're new here, here's how to catch up.
17 Recipes They Have To Put In The Bills New Cookbook