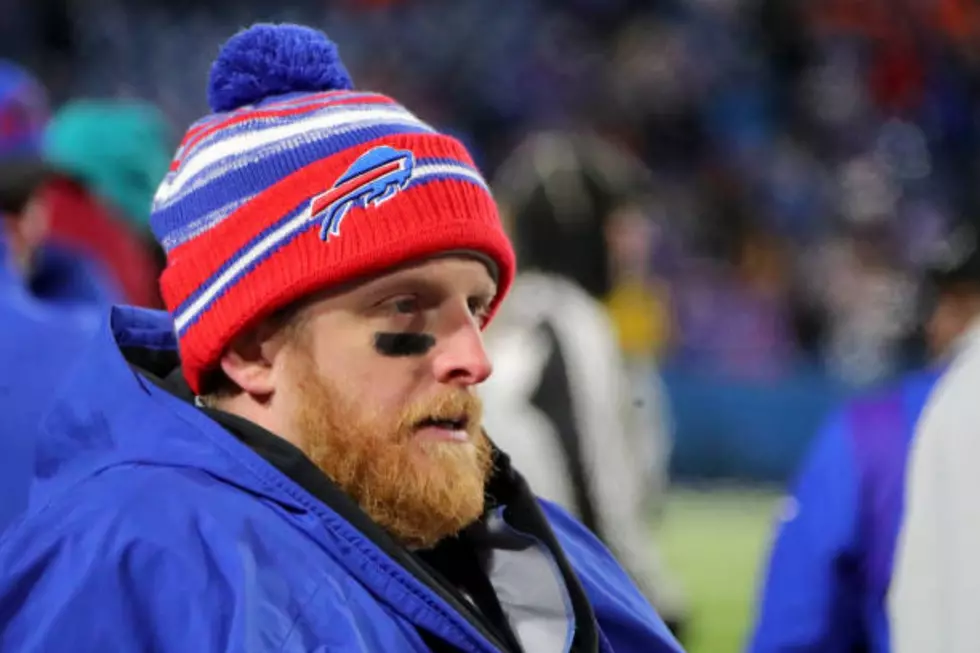 Open Letter: Dear Cole Beasley, Please Stop Doing This
Getty Images/Canva
It's official - Beas is back. 
After retiring this past October following a couple of weeks with the Tampa Bay Buccaneers practice squad, wide receiver Cole Beasley has come out of hibernation to re-sign with the Buffalo Bills.
Beasley's potential addition to the Bills' offensive is more than welcome among fans, considering the embarrassing amount of drops Buffalo has suffered this year (they currently lead the NFL with 29 this season).
But there is another thing many fans can agree on when it comes to Cole Beasley's return to Buffalo.
Please, Beas.. try not to tweet so much.
To say some of Cole Beasley's tweets have led to a little controversy is a massive understatement. From his thoughts on vaccine mandates to feelings about other suspended athletes, Beasley has never been one to keep his opinions on alienating issues under wraps. We don't have to go through them all here - we know you know what they are. 
And honestly, it truly doesn't matter what your feelings on his opinions are. There are plenty of people on both sides of the issues he brings up that either vehemently disagree or whole-heartedly agree with what he says.
But that's the problem.
The second Cole Beasley hits "send" on a tweet, it becomes a headline. It starts arguments. It creates divisiveness. And worst of all, it creates a distraction on and off the field.
We need every single member of the Buffalo Bills to keep their eyes on the prize - that Vince Lombardi trophy - and off of their phone screens.
That's not to say keep your opinions to yourself. It's a free country, after all - and athletes are allowed to have opinions too. But Cole, can you wait to send that tweet until summertime rolls around? Even spring. We don't care.
We would love it if your Twitter feed were filled with just hilarious memes or Tik Toks that make us laugh - at least until the end of February. Then, go ahead and Tweet at it to your heart's content.
What we desperately want and need from you now is to hold onto that ball for dear life and help get us to the Superbowl.
One Sentence That Will Immediately Enrage Buffalo Bills Fans [LIST]
Amazing Shirts Any Bills Fan Will Love As A Gift
Whatever your style - classic, retro, funny, or chic - these shirts that you can get on Etsy are way better than the basic Bills merch in the team store.