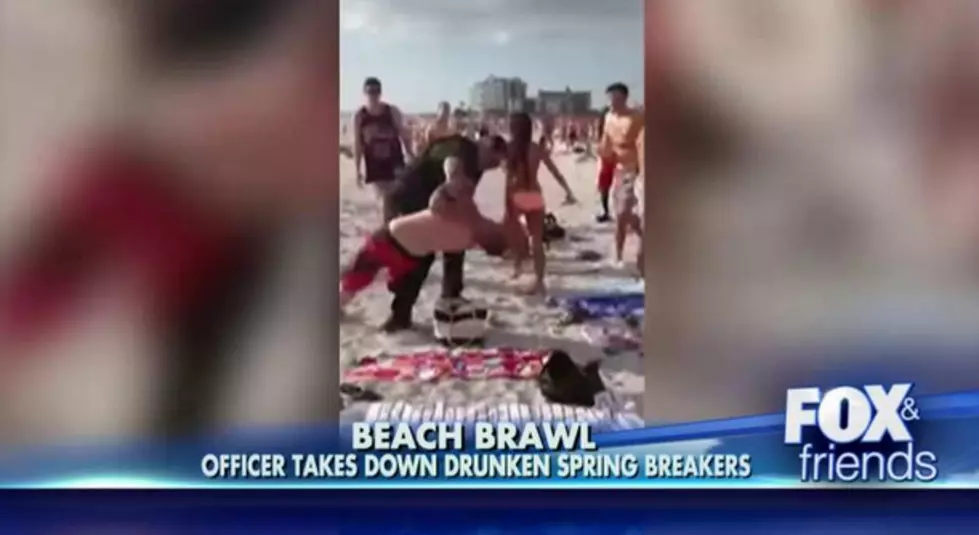 Cop Being Praised After Breaking Up Sring Break Fight + Body Slams Guy on Beach [VIDEO]
YouTube
Police officer Brian Kilmeade said that the public support he's received has been amazing and overwhelming. He was working an off-duty job at St. Pete Beach in Florida and single-handedly took down two drunk revelers during a massive spring break brawl. The fight began with they say nearly a dozen people, but the video has gone viral after he is shown grabbing a 25-year- old man by the neck and throwing him to the ground.
According to FOX News:
I put the first subject in cuffs and then I held the second subject down until my backup arrived, and they put him in handcuffs and escorted him out. I was just trying to put him under control and basically just keep everyone calm and refrain him from moving at all."
Bingham revealed that seconds before the tap-out, however, the man was trying to reach for his service weapon with that hand and that video doesn't show him getting swung at and  being spit at in his face before the takedown.