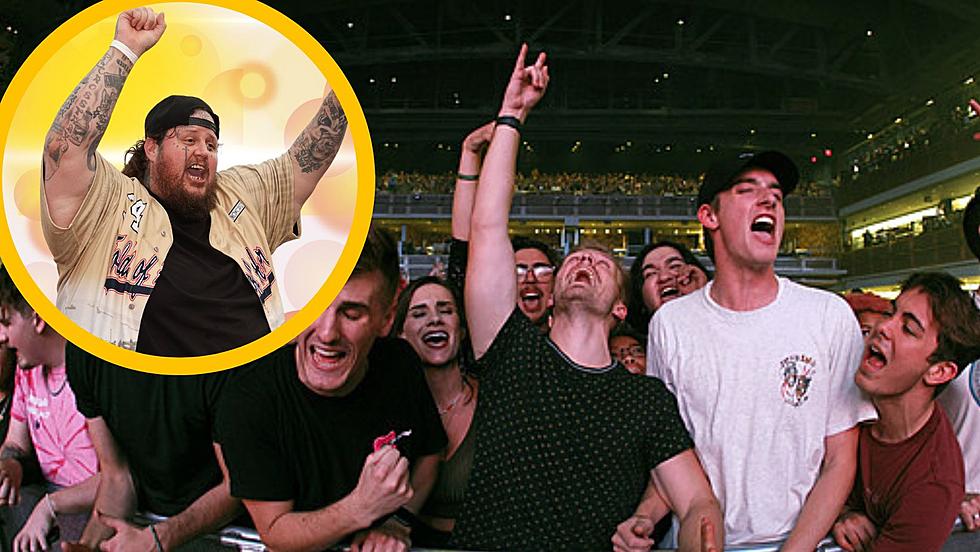 Western New York Set Another Record Last Week
Photo Credit: Canva Image
While there have been several celebrities who were born and raised in Western New York, there are some famous people that we adopt and call our own because they embrace Buffalo, New York so much. 
And one of those celebrities is a rising musician that has gone as far as tailgating with the Bills Mafia. 
This week, we were able to help that star break a record, and it's all thanks to the fans of Western New York.
Listen to Clay & Company, Every Weekday Morning on 106.5 WYRK
Jelly Roll returned to Darien Lake Amphitheater on Thursday, August 3 and in the short amount of time he was here, he dove straight into the Bills Mafia hype (pun intended), he made a child's wish come true, and he set a new record with his shows. 
You may remember the last time Jelly Roll came to town, he went tailgating at Highmark Stadium ahead of the Buffalo Bills vs. Tennessee Titans game. 
He may have had some adult pops, if you know what I mean. But hey – we now have a soft spot in his heart!
And Jelly is a bit of a softie too…he heard the story about Autumn Lopa, a middle school student who recently relapsed with Ewing Sarcoma for the third time. Jelly Roll heard that Autumn was a huge fan, and he invited her to meet up with him backstage for the show, keeping her as safe as possible. 
It was a sweet moment, and you can find out how you can help Autumn and her family below. 
It was already a memorable night for Jelly Roll, but when he walked onto the stage and saw all the people at Darien Lake that night, he was looking at the biggest crowd he had ever had in his performance history.
Jelly Roll told the crowd that over 21,000 people were at Darien Lake for his show, making it the biggest concert he has ever had – and of course it happened right here in Western New York!
"What a special night- almost 22k SOULS at the Darien Lake Amphitheater on a Thursday night- it's hard not to get emotional when 22k people are cheering for you. CRAZY- what is happening in my life right now. WOW."
No doubt that Jelly Roll will be back in Western New York again soon. 
Country Concerts in Buffalo, New York
Here are all of the country concerts happening in Western New York.
15 Streets We Want To Avoid In Western New York
There's a few streets that are just a headache in Western New York, especially during the peak of summer, and these 15 roads stand out the most.
Full List Of Unsigned Free Agents From Last Year's Buffalo Bills