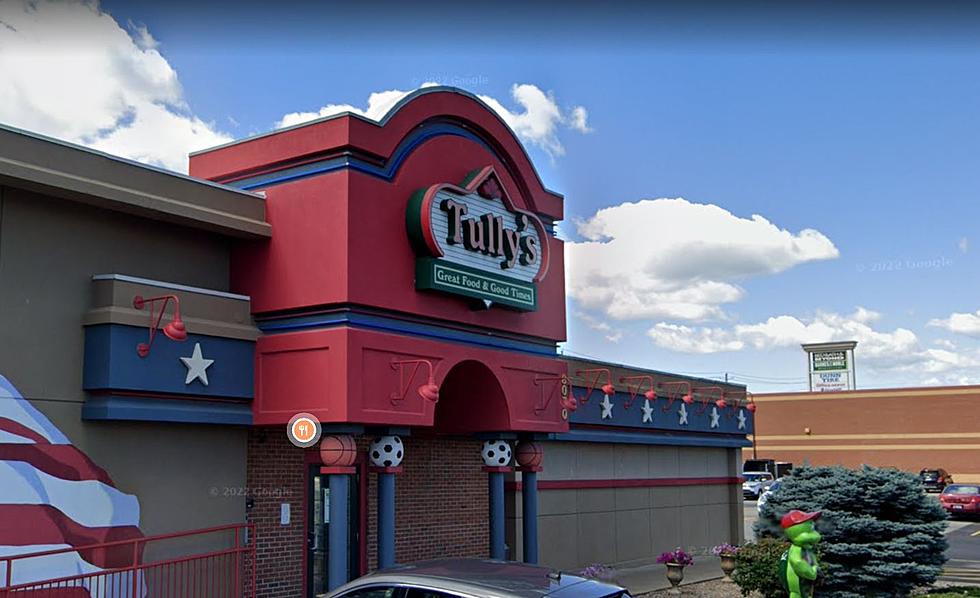 Dave Portnoy Reviews Tully's Tenders; Gives a Shout Out to WYRK
Credit: Google Maps
There's no shortage of great restaurants in Western New York. Many of them are longtime bars, who only have one or two locations.
You also have all the amazing pizzerias, serving up Buffalo style pizza, along with the countless places to get wings and beef on weck.
Then you have the "do it all" restaurants. Meaning, they're both a bar and a sit-down restaurant, who can cater to families and non-families alike. There's no better example of that than Tully's Good Times.
Tully's started in Batavia but branched out to locations in Buffalo, Rochester and Syracuse. They have three locations in Western New York: Amherst, Williamsville and Cheektowaga/Depew.
Tully's tenders are hugely famous in Western and Central New York. There's really no exact tender like them, although Raising Cane's is kind of like the fast food version. The Tully's honey mustard is a must with any order.
One Barstool Sports fan tweeted at founder Dave Portnoy that he needed to try Tully's while he visited Syracuse and Portnoy agreed.
Portnoy said he liked them and gave the tender a 7.9 out of 10 grade (he usually reviews local pizza places) but said the tender had "a ton of bread on it."
"Too much bread...and they need onion rings."
He also didn't dip it in any sauce, which is questionable at best. Who doesn't dip their chicken tender/finger in a sauce?
Also, Portnoy did share our article on him coming to Tully's in his review; skip to the 1:04 mark.
It's cool he visited a place like Tully's but definitely have to use the honey mustard; or any sauce, really.
15 WNY Pizza Places That Are Criminally Underrated
Why aren't these pizzerias in Buffalo more popular?
The Top 40 Pizza Places in Western New York
The best pizza spots in Buffalo!
22 Drive-In Theaters Left In New York State
Whether you're looking for a hit of nostalgia or a unique night out - here are the 22 remaining drive-in movie theatres for your outdoor movie-viewing pleasure here in New York State.