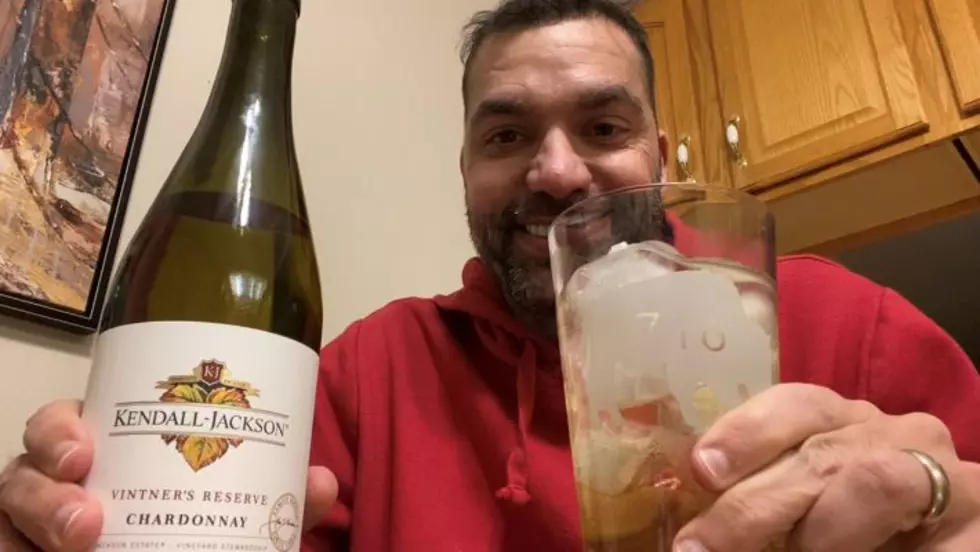 Need A Drink To Get Thru Thanksgiving Day Dinner With Family. Try This Spritzer
Photo Credit: Dave Fields/TSM2020
As we head into the weekend, many of us will enjoy an adult beverage. So we decided to highlight different drinks you can enjoy all weekend long.
Enter your number to get our free mobile app
This week's drink of the week is perfect for when you are going to sit down with the family for Thanksgiving.
It is a Ginger White Wine Spritzer and it is really easy to make. The key is to have a good white wine and that is why I went with the Kendall Jackson Chardonnay
Simply take a glass full of ice, fill it halfway with the Chardonnay and then add 1oz of ginger ale. Mix it together and now you have a perfect drink for Thanksgiving day dinner.
Right now you can save on a bottle of Kendall Jackson Chardonnay. It is on sale for only $10.99 but you can also save an extra $2 with a mail-in rebate or save $24 on a case with a mail-in rebate.  Get your next bottle of Kendall Jackson Chardonnay on sale at Best Value in the Wegman's Plaza in West Seneca, Wine and Liquor Chateau in the Dash's plaza in Williamsville, and Midnight Liquor in the Covin/Eggert plaza in Tonawanda.
12 WNY Words That Out-Of-Towners Struggle To Pronounce