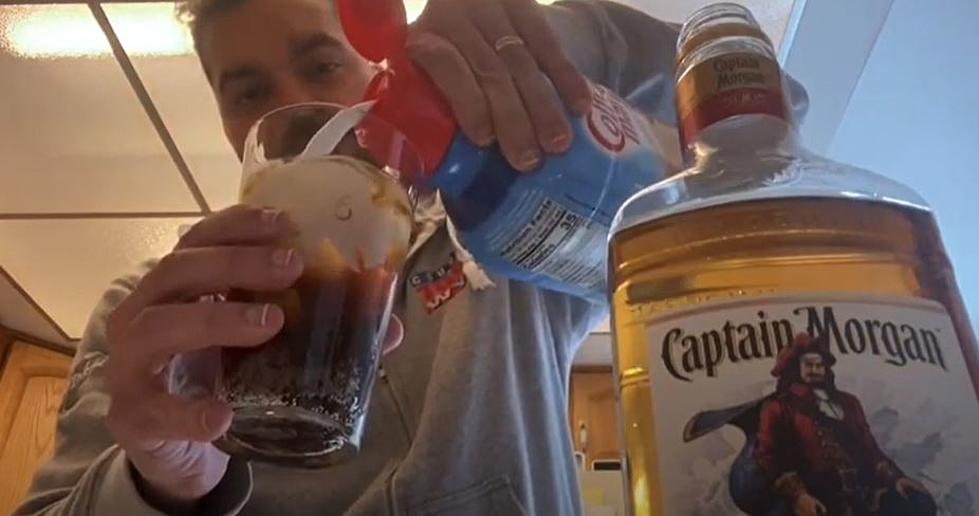 Boozy Root Beet Mixer Is Perfect For Weekends In Buffalo [VIDEO]
Photo Credit: Dave Fields TSM/2021
Growing up here in Western New York, one of my favorite Summer treats was an ice-cold root beer float. Now you can have that same great taste with a kick with this week's Drink of the Week.
This root beer mixer is super easy to make and only takes three ingreidents.
First, you take a glass full of ice and fill it 3/4 of the way up with root beer. Then you want to a shot of spiced rum. I went with Captain Morgan since it is on sale for only $23.99 at Best Value Wine and Liquor after the mail-in rebate. Then you drizzle some french vanilla coffee creamer into the glass and stir it all together.
That's it! Super simple to make and you get the great taste of a root beer float with an adult kick.
Remember to get your bottle of Captain Morgan for only $23.99 at Best Value Wine And Liquor in the Wegman's Plaza in West Seneca with a mail-in rebate.
Check out the video to see how to make the "Root Beer Mixer"
Check out some other amazing Drinks you can make this weekend.
The 12th Man Drink
The Bishop Drink
The Boo-Berry Scream Drink
Cranberry Sangria
A Purple Zydeco
Rain
An Adult Arnold Palmer
Irish Buck
Red Whiskey and Wine Drink
The Firecracker 
A Tipsy Rudolph
Kentucky Sunset
Blueberry Vodka Drink
Kick It This Way Wine Drink

Top 10 Places In Buffalo For Magaritas