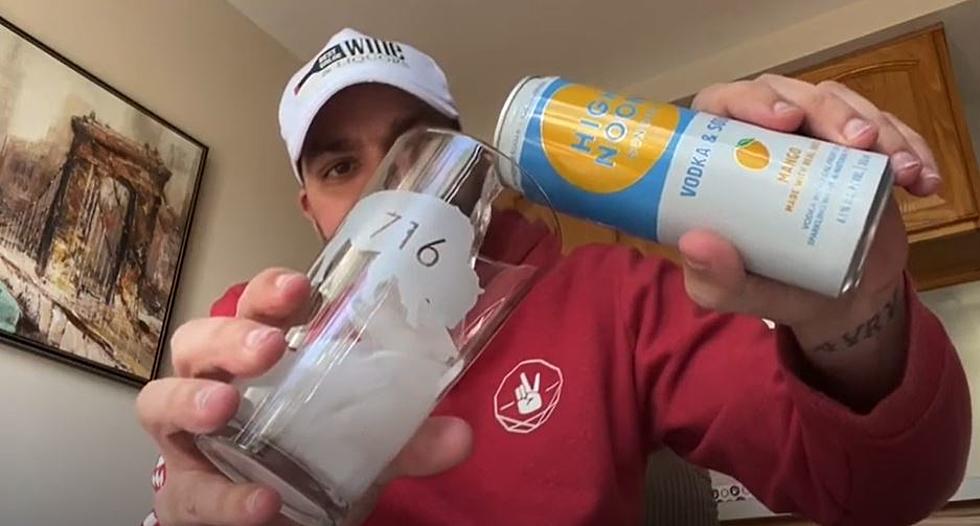 Weekend BBQS Are Perfect With This Drink On Your Side
Photo Credit: Dave Fields/TSM2021
This weekend is the unofficial start to summer here in Western New York and that most of us will be firing up the grill.
So if you are working the grill, you won't have time to work behind the bar too. This week's Drink of the week is a perfect sidekick to your weekend BBQ.
High Noon Hard Seltzer is cool, crispy, and a perfect match for grilled goodies.
Right now you can get High Noon Hard Seltzer four-packs for only $5.99 with a mail-in rebate at Best Value Wine And Liquor.
High Noon Hard Seltzer is made of vodka and soda water and comes in a variety of different flavors. Plus each can is only 100 calories.
The best part is that you can just drink the High Noon out of the can over a glass full of ice. No mixing, no multiple ingredients, and no hassle. High Noon Hard Seltzer are the perfect side-kick to your weekend BBQ.
Check out how easy it is to down an ice-cold High Noon in Dave's Drink of the Week video.
Check out some other amazing Drinks you can make this weekend.
The 12th Man Drink
The Bishop Drink
The Boo-Berry Scream Drink
Cranberry Sangria
A Purple Zydeco
Rain
An Adult Arnold Palmer
Irish Buck
Red Whiskey and Wine Drink
The Firecracker 
A Tipsy Rudolph
Kentucky Sunset
Blueberry Vodka Drink
Kick It This Way Wine Drink
Adult Rootbeer Float
Buffalo Bloody Mary
Watermelon Mimosa
A Queen Charlotte
Freeze and Squeeze Ice Drinks
Top 10 Places In Buffalo For Magaritas