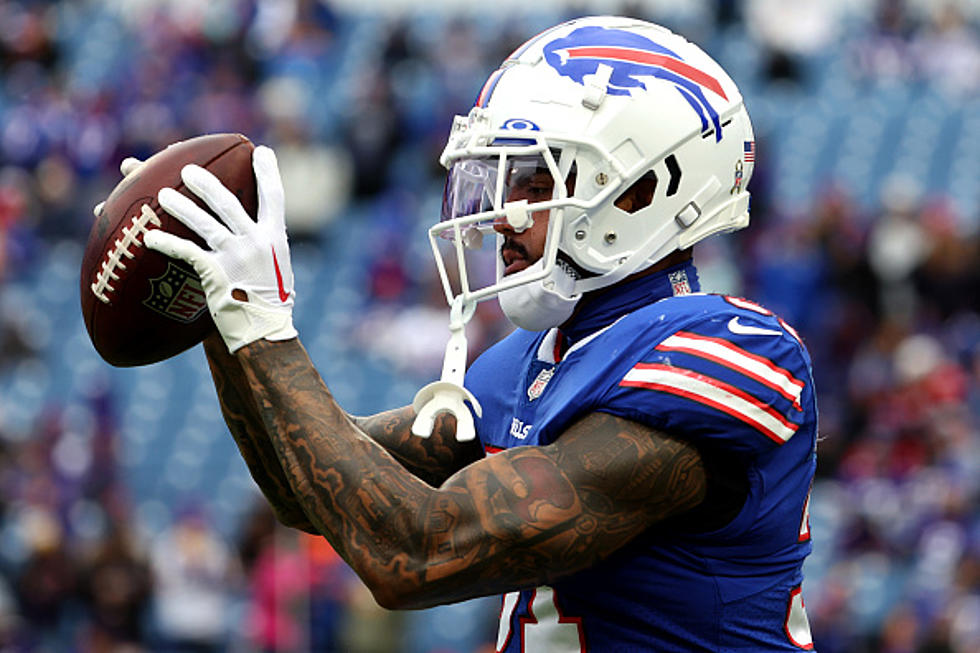 The Buffalo Bills Bring Back Another Player for 2023
Getty Images
The NFL off-season has two months remaining. It's the longest off-season of the four major sports and it's around Memorial Day weekend that fans get itchy for football games.
The Buffalo Bills are still regarded as a top five team in the NFL and should make the playoffs and make another run at a potential championship. The competition is fierce in the AFC and they have to play the NFC East in 2023, which makes the road difficult, but general manager Brandon Beane has made moves to better the roster.
Most of the additions have been on the offensive side of the ball but the Bills have done some re-tinkering on the defensive side as well.
One area that appears extremely strong now is safety.
In January, we assumed Jordan Poyer would be gone and there would be a chance Damar Hamlin would never play again due to his heart stopping on Monday Night Football in Cincinnati.
Now, Poyer re-signed and Hamlin has been given full clearance. Micah Hyde is back healthy and the team signed Taylor Rapp (formerly of the Los Angeles Rams). On Monday, they brought back someone who is very used to a Sean McDermott defense.
The Bills announced they have brought back veteran safety Dean Marloew, along with tight end Joel Wilson.
Marlowe will turn 31 in July. He's played with the Bills from 2018-2020, then again in 2022; traded at the deadline from the Atlanta Falcons. He spent his first two seasons with McDermott in Carolina.
Marlowe is a name the Bills trust in a fill-in role at safety and is a good special teamer. This creates an interesting debate at safety, since the Bills may be a little crowded at the position...but might rather keep all five safeties and avoid what transpired last fall with injuries to Hyde and Poyer.
6 Buffalo Bills Greats That Didn't Look Right In A Different Uniform
Unfortunately, sometimes your favorite player leaves your team and when you see them it just looks weird. Here are five former Buffalo Bill greats that just look weird wearing a different team's jersey.
15 Things You Should Never Do at a Bills Home Game
Things that are a no-no to do at a Buffalo Bills home game.
15 Hilarious Buffalo-Themed Coffee Mugs For Bills Fans And More
In honor of National Coffee Day, here are fifteen sweet mugs to hold your hot cup of joe while proclaiming your love for Bufflalo.