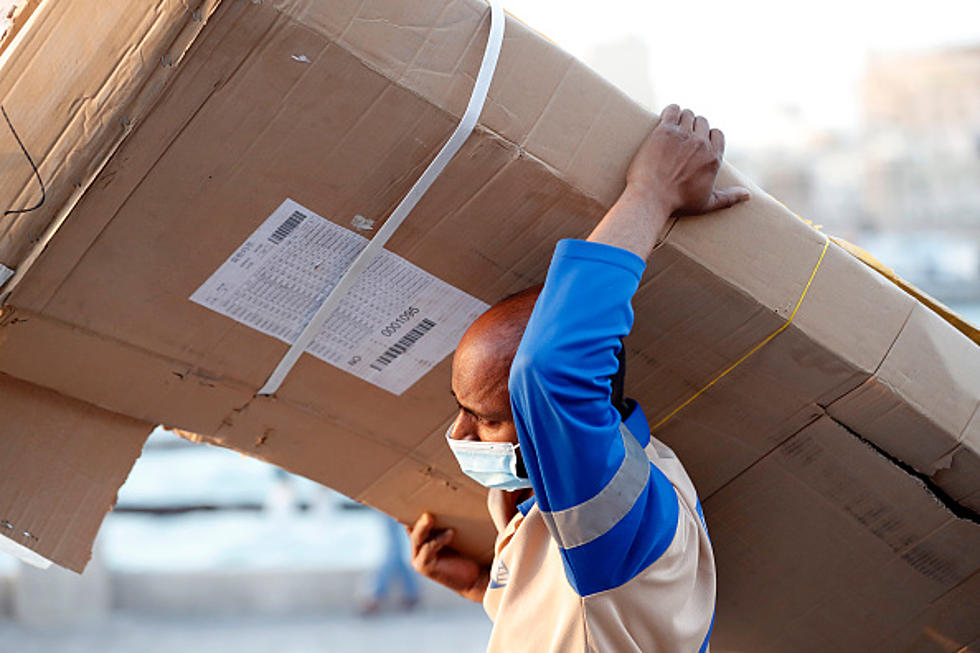 Are Delivery Prices About To Skyrocket In New York State?
Godong/Universal Images Group vi
The summer is going to be so much fun here in New York State! From Buffalo to New York City, there are many events, festivals and concerts scheduled! Not to mention, the crazy amount of things that your family has on the calendar. You may be ordering food more often or having packages delivered more often. In portions of New York, that may get a bit more expensive.
As the summer heats up and demand grows, delivery workers will be facing long days of moving packages around. In New York City, workers will be getting more pay for their hard work.
According to reports, the mayor in New York City is calling for a raise in pay for delivery workers that goes in to effect this week and another planned for the near future.
Mayor Eric Adams is announcing a minimum pay rate for delivery workers. He revealed that starting today, Monday, it's bumped up to $17.96 an hour. When in full effect in 2025, workers will then make at least $19.96 an hour.
What does that mean for the price of things that you order? The price for delivery may have to rise as well. Businesses rely on delivery workers to complete orders and in order to pay them the raise, the fees may also rise.
10 Best Scratch-Offs To Buy This Month In New York State
Based on odds of winning, here are the best lottery scratch-off games to purchase right now in New York State to score some cash.
LOOK: Highest-Rated Free Things to do in New York, According to Tripadvisor
Stacker
compiled a list of the highest-rated free things to do in New York from
Tripadvisor
.