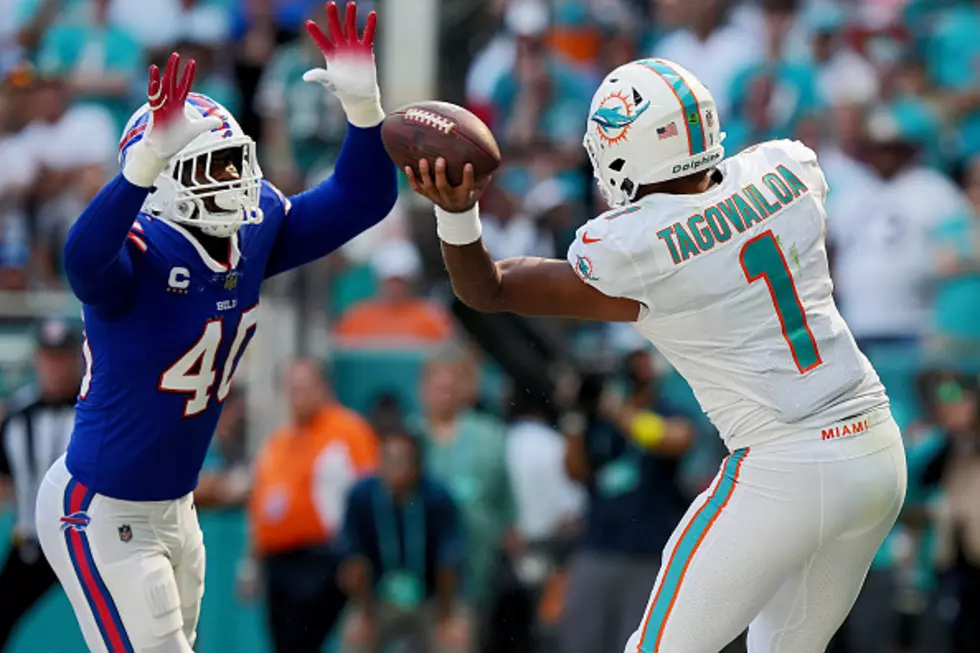 Miami Dolphins Fans Donating to Help Out Von Miller
Getty Images
The Buffalo Bills have been hit hard by the injury bug this season. It feels as if everyone on the defensive side of the ball has faced some sort of injury this season. Most of the defensive starters have been hurt at some point, other than Taron Johnson.
The Bills may not have defensive tackle Jordan Phillips and linebacker Matt Milano this Sunday because of injuries that came to light this week, and of course the news about star edge rusher Von Miller.
Bills head coach Sean McDermott told the media on Wednesday that Miller will miss the remainder of the season, after it was discovered through a knee scope that he suffered ACL damage and had to have it repaired.
The news came as a blow to the team and Bills Mafia, as it was though Miller only had a meniscus injury and would be back after Christmas. Now, he's done for the season.
Bills fans starting giving their support to Miller over social media when the news broke, which included donating to Miller's charity, the Von Miller Foundation.
That's not all.
Miami Dolphins fans have started donating to the Von Miller Foundation, to give back after Bills fans donated to Tua Tagovailoa's charity after he was hurt on Thursday Night Football against the Cincinnati Bengals.
While there's been plenty of trash talking between Bills and Dolphins fans this year (and over the last several decades), in the end this stuff means more than the game of football.
Thank you to both fanbases for donating to worthwhile causes.
Amazing Shirts Any Bills Fan Will Love As A Gift
Whatever your style - classic, retro, funny, or chic - these shirts that you can get on Etsy are way better than the basic Bills merch in the team store.
22 Famous Buffalo Sports Phrases Every Die-Hard Bills and Sabres Fan Knows
Being a sports fan in Buffalo is sometimes like knowing a different language. Here are 22 of our favorite Buffalo sports phrases you already know if you're a huge fan! And if you're new here, here's how to catch up.
25 Celebrities You Could Meet In Western New York
You have a high likelihood of running into one of these 25 celebrities in Western New York.