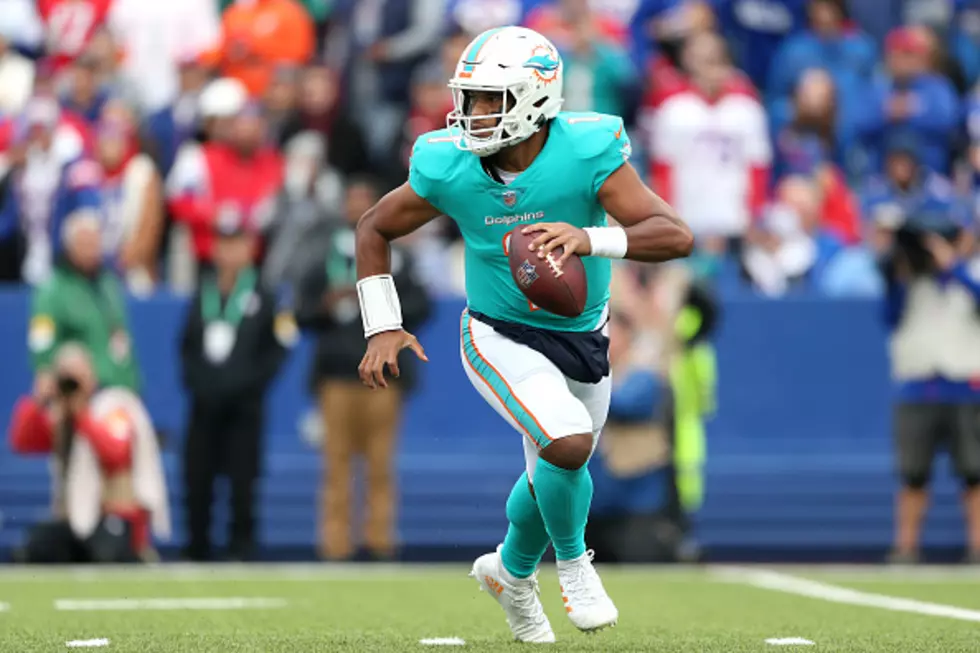 Bills Fans Making Fun of Dolphins Preparations for Snow and Cold
Getty Images
Game day is finally here. The Buffalo Bills will host the Miami Dolphins tonight at Highmark Stadium. The game will feature the two top teams in the AFC East, with the Bills (10-3) holding a two-game lead on the Dolphins (8-5).
This game will not only be the night game that goes out to the entire country on The NFL Network, but its weather has caught the attention of all football fans.
There's currently a lake effect snow warning for Erie County until Monday morning. Anywhere from 10-24 inches or snow is expected, depending on where you live. It's nowhere near as bad as the historic lake effect snowstorm that struck a week before Thanksgiving, but it's main-targeted area is once again regions from South Buffalo to Angola; with Orchard Park being in the epicenter tonight.
Game time temperatures will be around 25 degrees, with wind chills in the single digits and a few inches of snow falling during the game; on top of the foot of snow, which has already fallen in Orchard Park.
The Bills may have many players from warm-weather states, but they are more used to both playing and living in this weather than the Dolphins; the vast majority of their players and coaching staff has never even experienced lake effect snow.
Nothing can truly prepare you for this weather if you have never experienced it before, but Miami will be doing their best.
Ian Rapoport reports the Dolphins have brought 1,400 pounds worth of trunks, which are packed with cold weather gear and multiple cleats for every player; heavy boots for the coaches.
Not only that, but Miami quarterback Tua Tagovailoa will have hand warmers actually sewn into his jersey to help is hands stay warm during the game.
Bills fans having some fun with it.
If the snow band stays stationary over the stadium tonight, which is what it's expected to do, I have a hard time seeing either team having an efficient passing game.
The Bills will likely have multiple QB designed runs for Josh Allen, while the Dolphins will likely rely on Raheem Mostert to run the ball, with Jeff Wilson Jr. questionable with a hip injury, while starting tackle Terron Armstead is also questionable with a toe, pec and knee injury. The toe injury has nagged Armstead all season.
We will see quite the sight at Highmark Stadium tonight.
15 Things You Should Never Do at a Bills Home Game
Things that are a no-no to do at a Buffalo Bills home game.
The Amount Of Forecasted Snow Is Taller Than These Buffalo Bills
Bills Mafia's Wishlist For The New Buffalo Stadium
The Bills are building a new stadium and here is a wishlist from Bills Mafia.