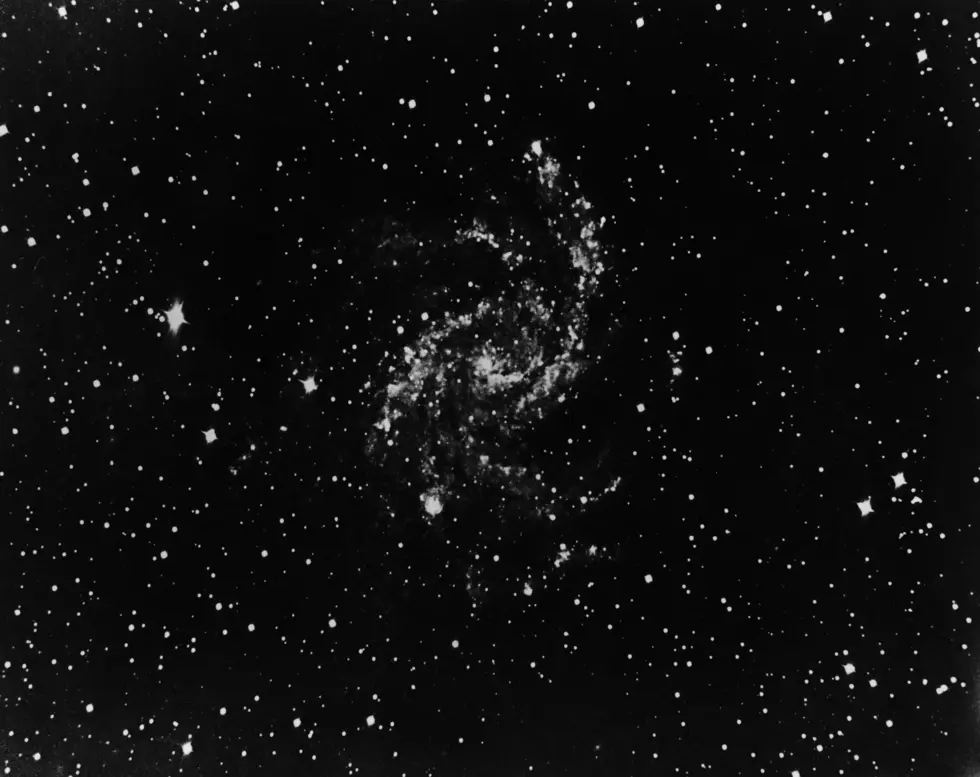 Don't be a couch potato! Get out and have some fun with these events!
(Photo by Fox Photos/Hulton Archive/Getty Images)
Weekend is here and so is Spring! I love this time of the year! There is so much going on around Western New York that you should have no reason to stay home in your pajamas all weekend!

First of definitely get outside and help out with some cleaning. Seriously you know you won't get any cleaning done around the house so why not try to clean outside today. At the Tifft Nature Preserve they are asking for Volunteers to come help with their Earth Day Clean Up! Join them with the Buffalo Niagara Riverkeeper for their Spring Shoreline Sweep! Refreshments will be served for those who help out. Grab a pair of old gloves and head out today to the Tifft Nature Preserve for their Earth Day Clean Up. Event runs today from 9am to 12p.
Another great place that you must check out this summer is the Hidden Valley Animal Adventure in Varysburg. If you like exotic animals at the zoo and would give anything to get a little more up close and personal with them then this is definitely the place for you! Today is perfect day to check it out as well because it's their Season Grand Opening. Join them for a day of guided trolley tours through their exotic animal safari park. My favorite part is the Zebras by the way! Then stick around for an appearance by the Wildlife Defenders and a performance by the Savage Cabbage Band. Seriously if the name of the band is the Savage Cabbage you know they are going to be super cool!
Finally spend the night under the stars at the Penn Dixie Site in Hamburg. Not only do you get to hang out with the bones but you'll also get a night of checking out the constellations. Penn Dixie Site is hosting their Astronomy Night starting at 7:30. You don't even need to bring along your own telescope because they will have them set up for you already. Spend the night checking out Jupiter, the moon and a variety of constellations in the Penn Dixie Skies. Don't worry if you have no idea what you are looking at (to me the constellations all look the same anyways!) they will have volunteers on hand that will help you discover the big dipper or Orion's belt!
Another great part about weekend is food!  I love food! My favorite part about food is having the chance to taste test different kinds of food. I usually don't go out of box to try something different so when I have the chance to taste random stuff I go for it! That's why I love those Taste festivals. I think last year for the Taste of Orchard Park I ate so much they almost had to roll me out of there! Now is the beginning of the season for Food Festivals! Kicking it off right is the Taste of the Southtowns. This one is held at the Springville Fire Hall on Main Street tomorrow
from 11 to 5. Taste of the Southtowns has 44 food items that will be served by 7 different restaurants! The list of items they have sounded delicious! You can expect food like filet mignon, pulled pork, blueberry cheesecake and more! I know you are drooling just thinking about the food! Along with that they even have live bands all day long like the Rustic Ramblers and Wagner and Winston. The proceeds from the Taste of the Southtowns is all for the Gooseneck Hill Waterfowl Sanctuary!
Finally a fantastic event tomorrow is the show at the Lancaster Opera House. Its called Rock and Roll is here to stay! If you love oldies music you are going to love this show! Spend the afternoon listening to some killer oldies that are going to get you dancing in the row. Dust off those pink ladies jackets and head out Lancaster Opera house today!