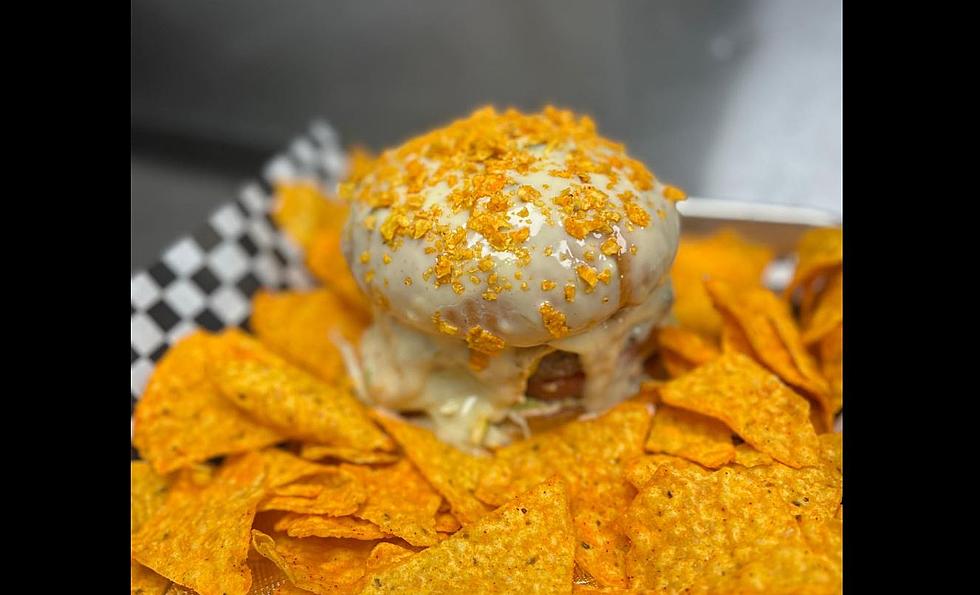 Buffalo Restaurant Debuts Crazy "Doritos Burger"
Credit: Doc Sullivan's Facebook
Western New York is the most underrated region in the United States for food. I absolutely believe that is the case.
Yes, Buffalo is famous for wings but there is so much more than the countless great places for wings.
Beef on weck is the best sandwich creation in the world. We have pizza logs, the most hidden gem appetizer in the country, along with Buffalo-style pizza, spaghetti parm, French onion soup and sponge candy -- just to name a few.
This is also a great place to find awesome burgers. Many times the best place to get those burgers are the great local bars that make this city what it is.
Doc Sullivan's on Abbott Road in South Buffalo is one of the most well-known and busy bars outside of the downtown area. They made some headlines last year with their French onion burger, and their latest creation is making people take notice too.
Doc Sullivan's introduced their new Doritos burger this week.
It's a blackened burger with taco-seasoned sour & cream cheese smear, smothered in queso and crushed Doritos...
This certainly looks like something you would eat with a knife and fork, which is okay by me.
There's a place I went to recently in Nashville, Tennessee that had burgers so huge that customers normally eat it with a knife and fork.
Doc Sullivan's deserves credit for creativity and style points here. Who doesn't love Doritos and burgers in one dish?
15 Amazing Buffalo Restaurants For the Best Comfort Food
Check out some of the best places for comfort food in Western New York.
20 Restaurants In WNY The Food Network Should Feature
We love so many restaurants in Buffalo and The Food Network should highlight way more of them.
The 45 Best Fish Fry Restaurants in Western New York
The 45 best places for a
great fish fry
in Buffalo and Western New York.