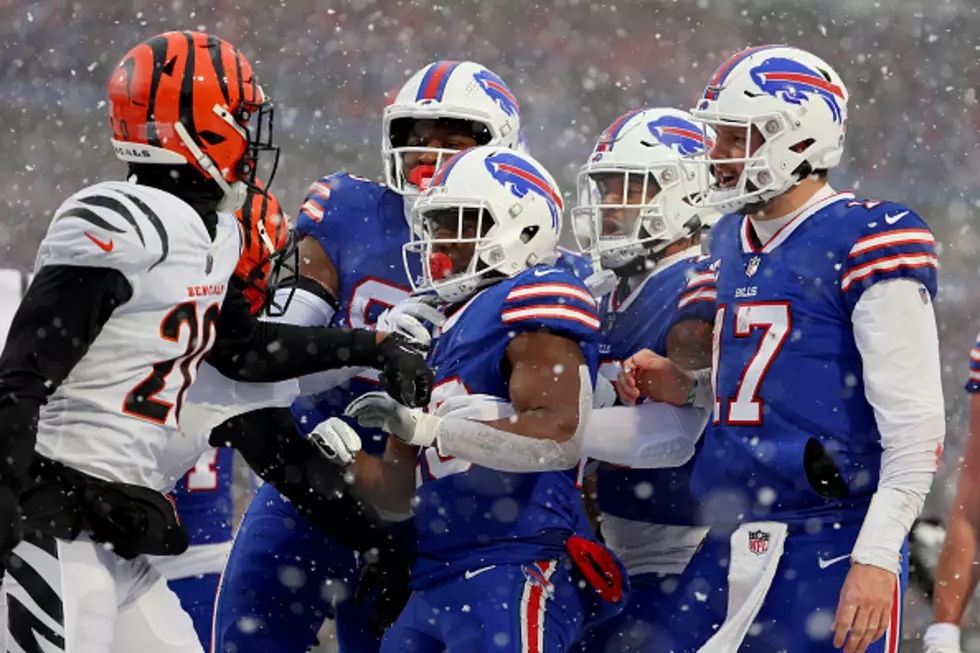 Bengals Player Makes Fun of Stefon Diggs and Damar Hamlin?
Getty Images
The Buffalo Bills are now over a day removed from the loss in the AFC Divisional round against the Cincinnati Bengals on Sunday.
The loss eliminates the Bills form the postseason in the divisional round for the second straight year and it was as bad a loss as Bills fans can remember under the Sean McDermott and Brandon Beane era.
The Bills got outplayed on both offense and defense. They also got out-coached by the Bengals, as Cincinnati got 30 first downs, which was a playoff franchise record.
Bills wide receiver Stefon Diggs only caught four passes for 35 yards and was visibly upset on the sideline with Bills quarterback Josh Allen.
After the game, Diggs quickly left the locker room before he could answer questions from the media. Head coach Sean McDermott said he was in there when he addressed the team which is what mattered.
Diggs took to Twitter on Monday evening to stress that he was frustrated but that he won't apologize for something he cares about. Diggs said they did not okay up to their standard.
Late on Monday night, the sports world quickly reacted to an onslaught of tweets from Bengals cornerback Eli Apple.
Apple is famous for his troll tweets and one tweet he had is getting a lot of attentions for the wrong reasons.
Apple responded to Diggs saying Cancun for 3 *heart sign*.
Many Bills fans and NFL fans are assuming this is making fun of either Damar Hamlin or Hamlin's now signature heart sign.
That's just one of Apple's troll tweets towards Diggs and Josh Allen.
Some fans said the Cancun on 3 is in reference to a phrase but even if it is, it's at best horrific optics by Apple. He also could have used it as an ironic troll of the Hamlin situation, where he died on the field and had to have to be brought back to life.
Eli Apple is famous for his troll tweets but this one likely gets him in the most hot water with players and fans alike.
Four Bills Players Who Could Leave Buffalo in 2023/2024
Four players that Buffalo Bills general manager Brandon Beane will have to make decisions on.
22 Famous Buffalo Sports Phrases Every Die-Hard Bills and Sabres Fan Knows
Being a sports fan in Buffalo is sometimes like knowing a different language. Here are 22 of our favorite Buffalo sports phrases you already know if you're a huge fan! And if you're new here, here's how to catch up.