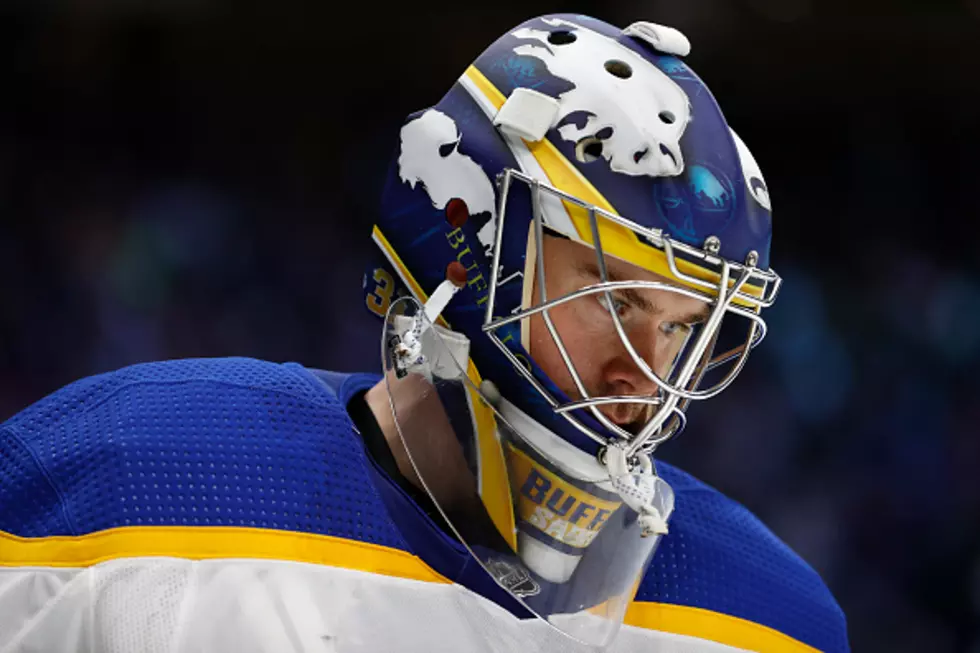 Sabres Player: "Most Fun Team I've Ever Been Around in My Life"
Getty Images
The Buffalo Sabres are on a five-game winning streak and it's the second five-game winning streak of the season.
They also won their fourth straight road game last night in Winnipeg against the Jets. The 3-2 final score does not indicate how dominant the Sabres were in that game.
Buffalo controlled play in the first period and then absolutely dominated the Jets for the next period and a half, before the Jets got two late goals with a Sabres penalty and the goalie pulled. The Jets are a good team and Buffalo skated circles around them, which is crazy considering they were on the fourth game of a five-game road trip.
The Sabres will end their road trip in Minnesota against the Wild on Saturday night. Puck drop is at 9 pm.
Buffalo is two points out of the final wild card playoff spot and three points out of the second to last playoff spot, currently occupied by the Washington Capitals. Buffalo has three games in hand on the Capitals, however, meaning they control their own playoff destiny.
This is the most fun Sabres team since the 2006-2007 President's Trophy team and goaltender Eric Comrie doesn't even think it's close, this is the most fun team he has ever been around in his entire life; any level of hockey.
The Sabres are absolutely making the playoffs. This team is a year ahead of schedule and what makes it even more amazing is they will still be set up beautifully with the salary cap, even with contract extensions to guys like Dylan Cozens and Owen Power.
Top 10 Most Underrated Buffalo Sabres of All-Time
Buffalo Sabres Goalie Masks
Take a look at some amazing Goalie Masks in Buffalo Sabres history.
22 Famous Buffalo Sports Phrases Every Die-Hard Bills and Sabres Fan Knows
Being a sports fan in Buffalo is sometimes like knowing a different language. Here are 22 of our favorite Buffalo sports phrases you already know if you're a huge fan! And if you're new here, here's how to catch up.