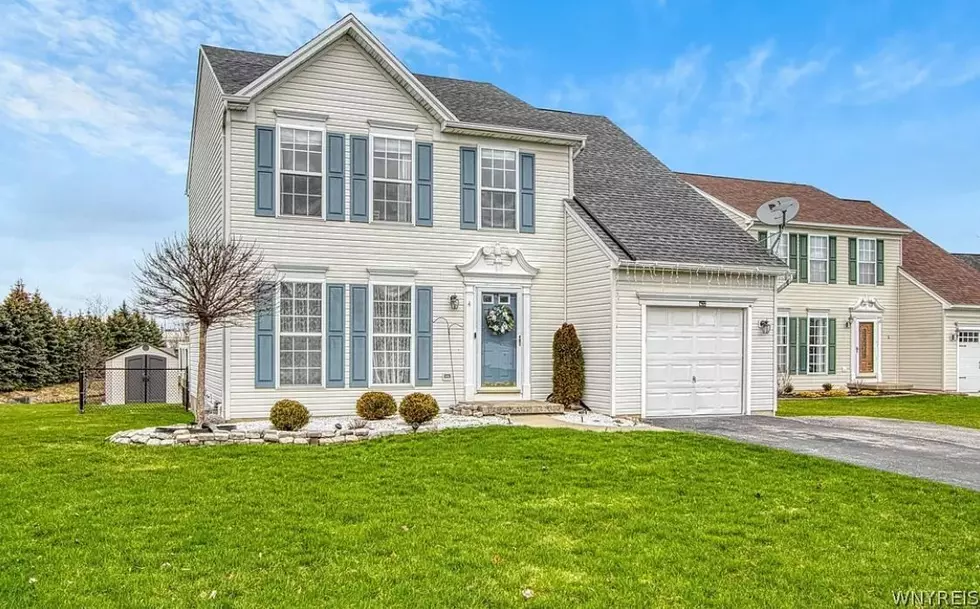 The Most Expensive Home For Sale In Depew [PHOTOS]
Credit: Zillow
When you think of amazing real estate and what could be your dream home, you likely picture areas well south and north of Buffalo.
Perhaps it's in the southern tier with tons of space, or maybe up in Niagara County. You could even imagine east of Buffalo.
You don't normally think of Cheektowaga or Depew, but there's a home for sale in Depew that looks perfect for a small family.
Listed on Zillow for $350,000, this gorgeous home is currently the most expensive for sale in Depew.
It features three bedrooms with one and a half bathrooms. The highlight of the home is most definitely that kitchen and living room.
The kitchen has quartz countertops and an island, with a hardwood floor and tons of space to cook whatever you wish.
The living area has tons of space and great views of the backyard deck and yes, the pond. This home shares a huge pond with neighboring homes.
The upstairs has two walk-in closets and the backyard deck is perfect to host family and friend get-togethers.
I would absolutely love to have my own pond right in the backyard. Check out some more photos, courtesy of Zillow.
Gorgeous Depew Home With Own Pond
Step Inside This Amazing Clarence Home For Sale
This
home
is nearly $1 million and has one of the most gorgeous basements we have ever seen.
LOOK: See inside a modern day castle complete with drawbridge