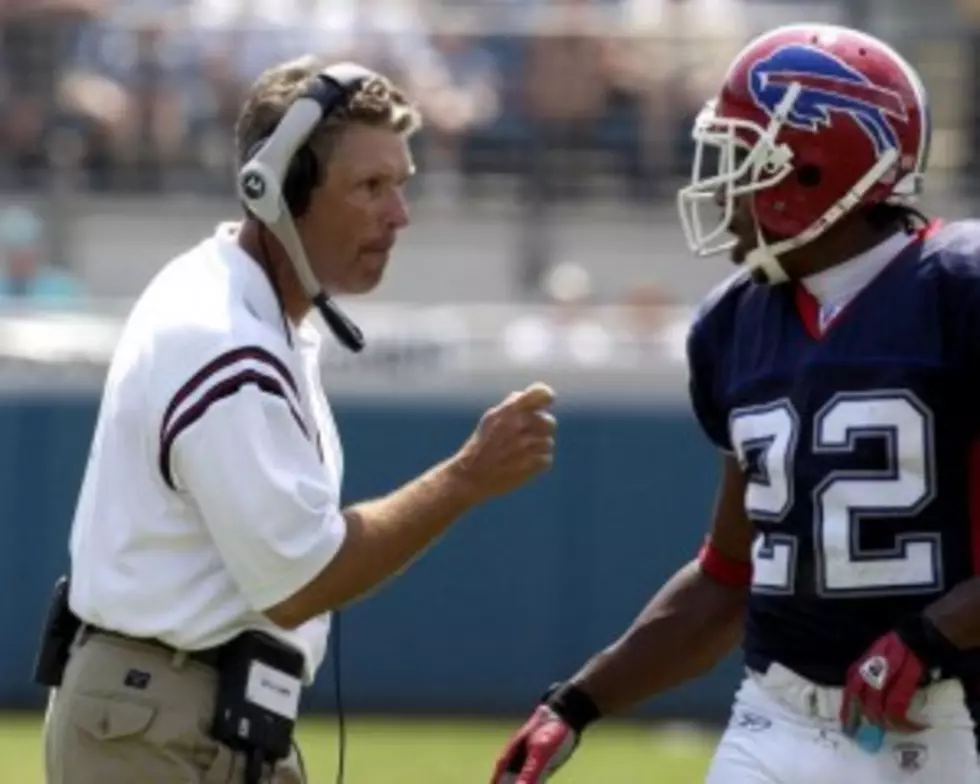 Feeling Better About Chan Gailey Every Day
Last week, the Tennessee Titans parted ways with Jeff Fisher. He was the longest tenured coach in the NFL at the time. Now they're in the interview process to find a new head coach and they're bringing in a trio of former Bills head coaches.
Chan Gailey is not yet a "winning" coach for the Buffalo Bills.  Let's get that out of the way first.  His team's record in 2010 was only 4-12 which to those of you who don't watch football is NOT GOOD.  But for me, there's a different feel about this team now.  It seems as if there's a plan.  It seems as if the people who are leading this team know where they want to go with it, and that's up.
Many of the coaches who preceeded Coach Gailey have gone on to be successful coordinators on other teams.  Gregg Williams went on to coach not only in Washington, but has now won a Superbowl with the New Orleans Saints.  Mike Mularkey was the offensive coordinator this year on the Atlanta Falcons which were a top seeded team going into the playoffs this year.  Perry Fewell (who I really liked as the interim head coach of the Bills) has gone on to the New York Giants.  They're all very good coordinators.  But none of them could bring in a winnng record in Buffalo. 
Yet all three of the former coaches are interviewing for the head job in Tennessee.  It makes me feel good about where the Bills are with their head coach.  I can't imagine going back to Williams or Mularkey.  I shudder just remembering the frustration of those years.  I can't help but feel like the Bills are still way at the bottom but are on the way up.  While other teams are in the middle and on the way down.