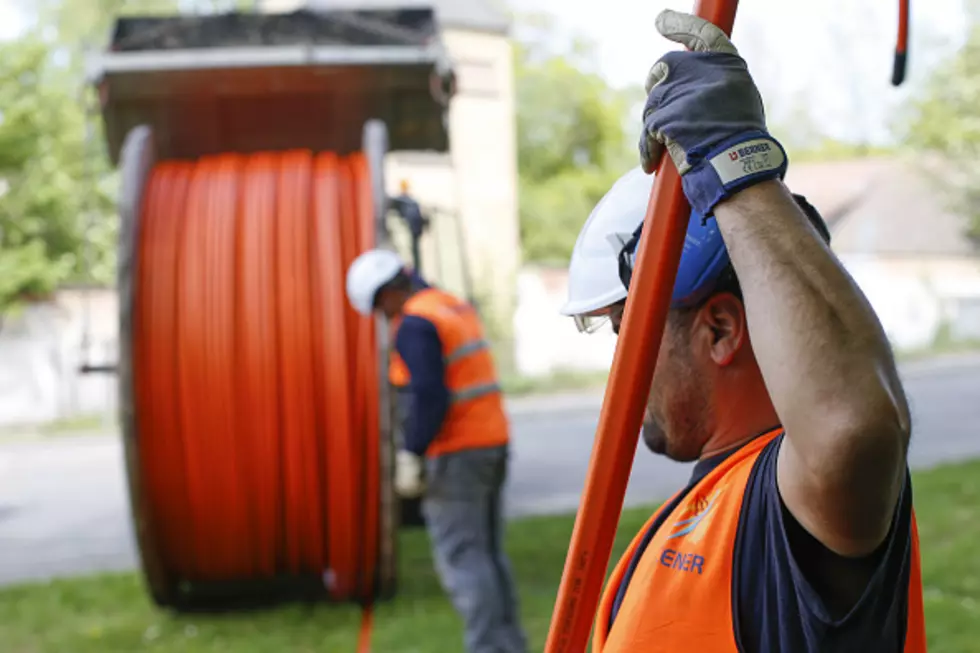 Internet Speed Increase Coming To This Western New York Area
Bloomberg via Getty Images
There are few things more frustrating than slow internet speed. For most people these days, it is hard to imagine how we lived with dial-up service when we needed to go online. There are many who remember the days prior to the internet being a thing. But it is 2023 and we demand faster speeds and there is good news for at least one portion of Western New York.
The COVID pandemic forced many to work or take school lessons from home. There may have never been a better time to test the strength and limits of the internet service you have than between 2020-2022. But with the dark days of the pandemic behind us, it is time to get everyone up to speed. Pun intended.
Greenlight Networks is bringing its fiber optic internet network to North Tonawanda and the goal is to have people online as soon as August. Greenlight says that the initial rollout will focus on several neighborhoods including Rosebrock, Gilmore, Warner and Ironton.
As a father of three boys who love to be online and my wife and I having our own online work to do, high speed and reliable internet is key. I admit, I am a bit of a hypocrite at times. As much as I push for kids and our family to keep things simple and limit screen time, I see the value and necessity of the digital world. For those who are limited, or lack completely, a good internet service, I have sympathy. There is good news coming for you!
12 Perfect Valentine's Day Cards For Bills Fans
Show your Buffa-Love with these Buffalo Bills-themed Valentine's Day cards.
Buy One Get One Home For Sale In East Aurora, NY