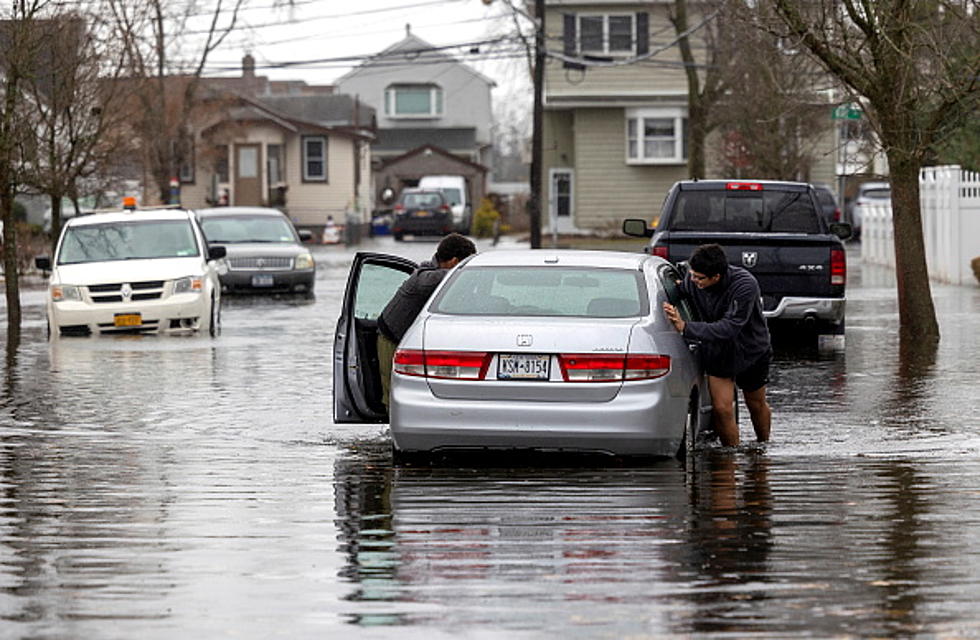 National Weather Service's Flood Warning For New York State
Newsday via Getty Images
The snow is flying in New York State as a powerful Nor'Easter is pounding the region with ice, snow and strong winds. The spring can't get here soon enough for most residents in New York State.
The snow and cold are one thing. However, the winds and flooding are the biggest issue for homes and businesses. Power outages are almost certain and the Governor has already issued a state of emergency for portions of New York.
The issue with flooding is beyond the damage to property and the threat of mold in buildings. There are warnings to not drive through a flooded area.
National Weather Service's Flood Warning For New York State
The spring will be here, officially, next week. While many are getting ready to celebrate St. Patrick's Day, others are trying to be lucky enough to have their lights stay on.
Here in the Buffalo area, we are seeing lower amounts of accumulation for this storm. But if you drive around Western New York you will see signs of the powerful, fatal blizzard that passed through at the end of last year. The snow this year has piled up in spurts and Buffalo has had the eighth snowiest winter on record.
You Need To Keep These Reliable Winter Essentials In Your Car
Winter isn't over yet, Buffalo!
Country Concerts in Buffalo, New York
Here are all of the country concerts happening in Western New York.